Artists' Profiles
Artists' Profiles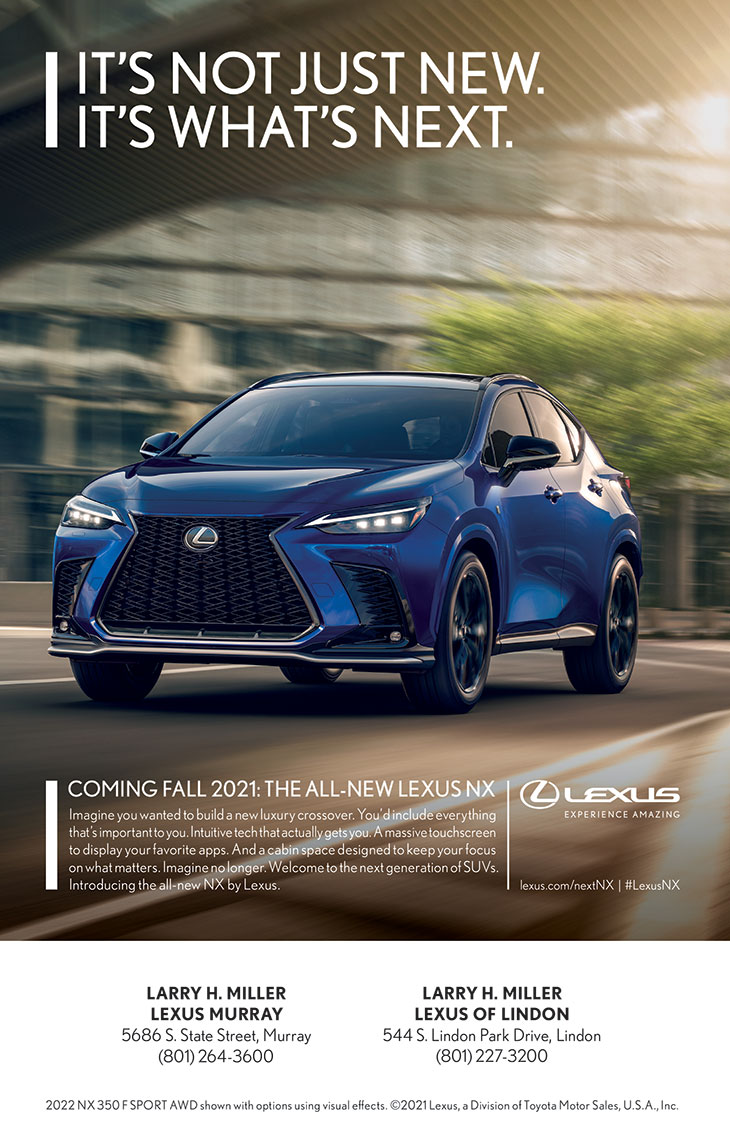 ---
Jahja Ling
---
Conductor
---
Jahja Ling's distinguished career as an internationally renowned conductor has earned him an exceptional reputation for musical integrity, intensity and expressivity. Born in Jakarta, Indonesia and now a citizen of the United States, he is the first and only conductor of Chinese descent to hold a music director position with a major orchestra in the US and has conducted all of the major symphony orchestras in North America including Boston, Chicago, Cleveland, Los Angeles, New York, Philadelphia, Pittsburgh and San Francisco.
Mr. Ling holds one of the longest continuous relationships with one of the world's greatest orchestras, The Cleveland Orchestra, beginning in 1984 and lasting 33 seasons. Mr. Ling also served as Music Director of The Florida Orchestra (1988-2003), Artistic Director of the Taiwan Philharmonic/NSO (1998-2001), and Assistant and Associate Conductor of the San Francisco Symphony. Deeply committed to education, Mr. Ling served as founding Music Director of the Cleveland Orchestra Youth Orchestra (1986-1993), the San Francisco Symphony Youth Orchestra (1981-84), and Director of Tanglewood/BU Young Artists Orchestra during 1983 and 1984 seasons. Last season he was named to the position of Distinguished Principal Guest Faculty of the Cleveland Institute of Music.
Mr. Ling began playing piano at the age of four under the tutelage of Suzy Djoeandy and Rudy Laban. He studied piano and conducting at Juilliard where he earned both a bachelor's and master's degree. Mr. Ling continued his conducting study at Yale School of Music where he earned a Doctor of Musical Arts. He was awarded the Leonard Bernstein Conducting Fellowship at Tanglewood Music Center and the Los Angeles Philharmonic Institute under Mr. Bernstein. He was awarded an honorary doctorate by Wooster College in 1993. Mr. Ling recently received the Bravo Classical Music Icon Lifetime Achievement Award from San Diego County for his contribution to enriching the cultural life of San Diego. He makes his home in San Diego with his wife, Jessie, and their daughters Priscilla and Stephanie.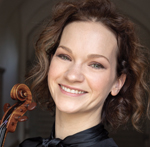 Hilary Hahn
---
Violin
---
Three-time Grammy Award-winning violinist Hilary Hahn melds expressive musicality and technical expertise with a diverse repertoire guided by artistic curiosity. Her barrier-breaking attitude towards classical music and her commitment to sharing her experiences with a global community have made her a fan favorite. Hahn is a prolific recording artist and commissioner of new works, and her 20 feature recordings have received every critical prize in the international press.
Hahn's commitment to her fans extends to a long history of educational initiatives. A former Suzuki student, she released new recordings of the first three books of the Suzuki Violin School in 2020. In 2019, she released a book of sheet music for her encores project, "In 27 Pieces: the Hilary Hahn Encores." Her Instagram-based practice initiative, #100daysofpractice, has helped to demystify the typically grueling and isolating practice process, transforming it into a community-oriented, social celebration of artistic development.
Hahn is a prolific and celebrated recording artist whose twenty feature albums on Decca, Deutsche Grammophon, and Sony have all opened in the top ten of the Billboard charts. In addition, she can be found on three DVDs, an award-winning recording for children, and various compilations. Hahn has also participated in a number of non-classical productions. She was featured in the Oscar-nominated soundtrack to The Village and has collaborated on two records by the alt-rock band.
Hahn is the recipient of numerous awards and recognitions. In 2001, she was named "America's Best Young Classical Musician" by Time magazine, and in 2010, she appeared on The Tonight Show with Conan O'Brien. She also holds honorary doctorates from Middlebury College—where she spent four summers in the total-immersion German, French, and Japanese language programs—and Ball State University, where there are three scholarships in her name.
GUEST ARTIST SPONSOR
---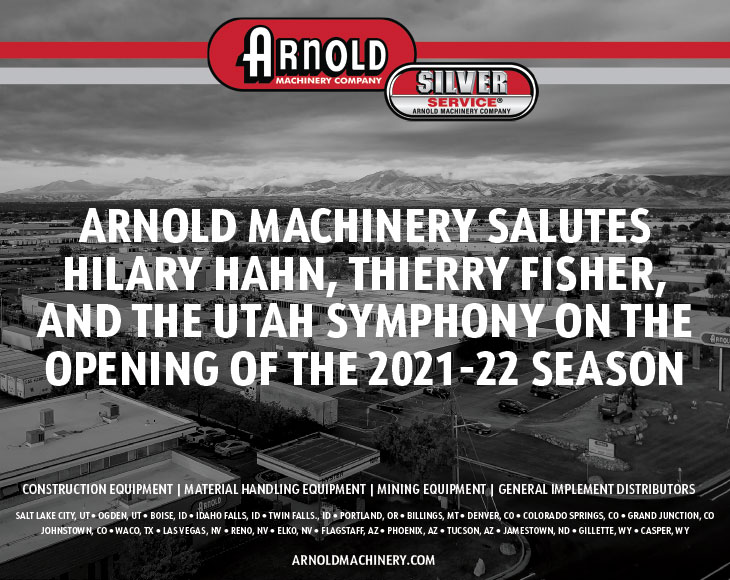 ---