Artists' Profiles
Artists' Profiles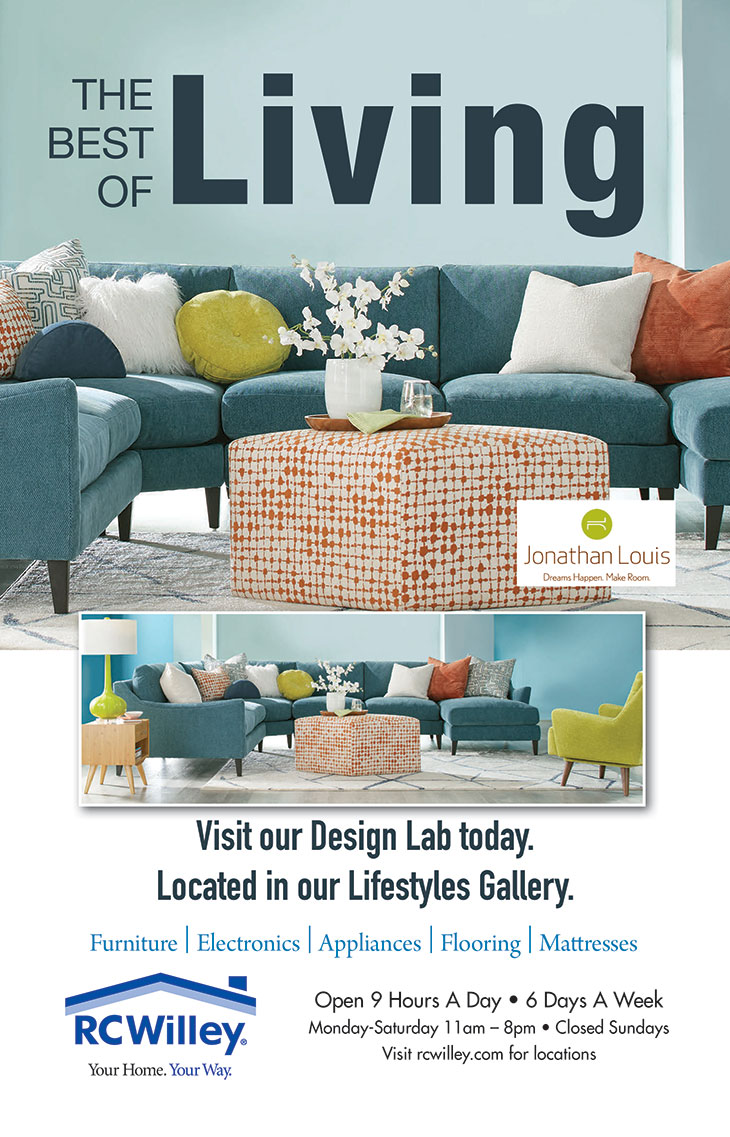 ---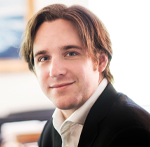 Conner Gray Covington
---
Conductor
---
Conner Gray Covington recently completed a four-year tenure with the Utah Symphony as Associate Conductor and as Principal Conductor of the Deer Valley® Music Festival. During his tenure in Utah, Covington conducted nearly 300 performances of classical subscription, education, film, pops, and family concerts as well as tours throughout the state. This season he returns to the Utah Symphony as a guest conductor on several occasions and debuts with the Amarillo Symphony, the Fort Wayne Philharmonic, the Idaho State Civic Symphony and the North Carolina Symphony. Previously, he was a Conducting Fellow at the Curtis Institute of Music in Philadelphia where he worked closely with the Curtis Symphony Orchestra, with whom he made his Carnegie Hall debut in 2016, and the Curtis Opera Theater while also being mentored by Philadelphia Orchestra Music Director Yannick Nézet-Séguin. He began his career as Assistant Conductor of the Memphis Symphony Orchestra and Music Director of the Memphis Youth Symphony Program. A four-time recipient of a Career Assistance Award from the Solti Foundation US, Covington was a featured conductor in the 2016 Bruno Walter National Conductor Preview presented by the League of American Orchestras.
Recent seasons have included appearances with the symphonies of Kansas City, Monterey (CA), Nashville, Omaha, Portland (ME), St Louis, Virginia, the Oregon Mozart Players, and the Reno Chamber Orchestra. Covington has also worked with the Tonhalle Orchester Zürich as part of the 6th International David Zinman Conducting Masterclass. In 2014, Covington was selected by members of the Vienna Philharmonic to attend the Salzburg Festival as a recipient of the Ansbacher Fellowship for Young Conductors. In 2012, he competed in the prestigious Malko Conducting Competition in Copenhagen, Denmark, where he conducted the Danish National Symphony for a jury headed by Lorin Maazel and was the youngest participant to advance to the third round. Covington also worked with the New Japan Philharmonic in the 2012 Tokyo International Conducting Competition and advanced to the semi-final round.
In the summers of 2011 and 2012, Covington attended the Aspen Music Festival as a fellowship student in the American Academy of Conducting at Aspen. There he worked closely with Robert Spano, Larry Rachleff, and Hugh Wolff as well as other guest conductors throughout the summer. He has also conducted the Fort Worth Symphony Orchestra in a masterclass with Miguel Harth-Bedoya and for two summers studied at the Pierre Monteux School for Conductors.
Born in Louisiana, Covington grew up in East Tennessee and began playing the violin at age 11. He completed high school at the renowned High School for the Performing and Visual Arts in Houston, Texas. He then went on to study violin with Dr. Martha Walvoord and conducting with Dr. Clifton Evans at the University of Texas at Arlington where he graduated summa cum laude with a degree in violin performance. He continued his studies with Neil Varon at the Eastman School of Music where he earned a MM in orchestral conducting and was awarded the Walter Hagen Conducting Prize.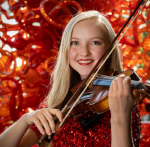 Eliza Hart
---
Violin
---
Eliza Hart (17) began playing the violin at the age of three and is now making her second appearance with the Utah Symphony in a Salute to Youth concert. As a Starling Scholarship recipient, Eliza currently studies with Eugene Watanabe at the Gifted Music School; her former teachers include Denise Willey, Deborah Moench, and Corine Hart. Most recently, Eliza was named a winner of the Utah Symphony Youth Guild competition (2020) and is an active member of the performing group, Vivace. Eliza also enjoys traveling and has been to Brazil, China, Germany, and Austria with the violin. In addition to private music studies, Eliza enjoys performing with her family, reading, and dancing. Eliza attends public high school and is a junior this year.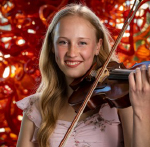 Sarah Kendell
---
Violin
---
Sarah Kendell (17) began playing the violin at age five and is grateful for loving and inspiring teachers who have guided her for the past 11 years: Eugene Watanabe, Corine Hart, Debbie Moench, and Melissa Thatcher. Sarah treasures the friendships and connections she has made through her involvement with Intermountain Children's Strings, Rocky Mountain Strings, Wasatch Mountain Camerata, and Vivace. These performing groups have provided an opportunity to share music throughout the Intermountain West, as well as Europe and Asia. In 2018, Sarah was selected as a soloist with the Utah Philharmonic Orchestra, and was also selected to perform in the Utah Symphony's 2019 Salute to Youth concert. Sarah received first prize in the pre-college category of the 2020 Utah Chapter of American String Teacher's Association State Solo Competition. As a recipient of the Starling Scholarship, she is also in her fourth year as a member of the Gifted Music School Conservatory Orchestra. Sarah embraces the privilege to grow and learn from her dedicated teachers and colleague both in music and as a junior at Skyline High School. She loves to travel with her family, hike, ski, and read.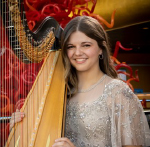 Emma Phippen
---
Harp
---
Emma Phippen (16) began her harp studies at age 3 with ShruDeLi Ownbey and is currently a junior at Farmington High School. Emma has played in various competitions, master classes, and festivals in the US and UK including the Ruth Faber harp course in Glastonbury, England (2019), the American Harp Society Competition (2nd place in 2017), the American Harp Society Summer Institute's Orchestral program (2015), and the Utah Harp Festival (top honors annually since 2009). Other masterclasses include Skaila Kanga (Royal Academy of Music, London), Keziah Thomas (UK), Eleanor Turner (UK), Dr. Nicole Brady (BYU), and Julie Smith Phillips (Principal Harp, San Diego Symphony). It was at the Ruth Faber harp course that Emma discovered a love for arranging, and when the Covid pandemic began, she created an Instagram account, @emmaphip.music, where she posted a new arrangement daily in hopes of bringing joy and peace to many around the world. In addition to her harp studies, Emma was a drummer in the Jazz Band and percussion ensemble at Farmington Jr High and is now a member of the orchestra at Farmington High. Emma has served as a student body officer for multiple years and in her spare time enjoys creating watercolor art and being with her friends.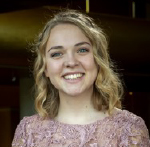 Sabrina Allen
---
Piano
---
Sabrina Allen (17) entered the music world at age 3 with her "Battle Hymn of the Republic" YouTube vocal performance. She has since studied piano for 12 years primarily with Dr. Irene Peery-Fox, who has been her greatest musical influence. Sabrina has taken top honors in many competitions including the 2017 Utah Symphony Salute to Youth Competition, the Utah Music Teachers Association Concerto Competition (1st), the Salt Lake Piano Competition (1st), the Enkor Keyboard Competition (1st), the Maryland State Music Teachers Association Solo Festival (2nd), and the American Fork Symphony Concerto Competition. Other accolades include 3rd place in both Northern Virginia Music Teachers Association Concerto and Ensemble Competitions and honorable mention in the Music Teachers National Association Competition. Most recently in September 2021, Sabrina performed a solo concert at the Covey Center for the Arts as part of the Excellence Concert Series of Utah. Sabrina has also sung with the Children's Chorus of Washington at the French Embassy, the National Olympic Gala, the Army/Navy Country Club, the National City Christian Church, George Washington University, and the Nats Stadium. Sabrina hopes to continue as a Piano Performance major at the university level in pursuit of a music career. When Sabrina is not practicing, she loves singing and performing in Musical Theater.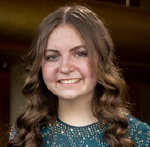 Jill Smith
---
Piano
---
Jill Smith (17) has studied with Dr. Irene Peery-Fox for the past 3 years and is thrilled to be performing with the Utah Symphony. A first-place winner in the Utah Music Teachers Association Concerto Competition, she performed in March of 2019, and performed with the Timpanogos Symphony Orchestra later that year as a winner of their Aspiring Musicians Competition. She has also won the American Fork Symphony's Salute to Youth, the Utah Philharmonic Concerto Competition, and been selected twice to perform with the Paradigm High School Orchestra. She has taken first prize in the Art of Piano Performance Competition, first prize in two divisions of the Salt Lake Piano Competition, second and third prizes at the Sandy Music Teachers Association Progressive Artists Festival, and received honorable mentions from the New England Piano Teachers Association, the American Fork Symphony, the Sandy Music Teachers Association, and the Music Teachers National Association. Jill also plays piano in the Magnolia Trio, who recently took third place in the Enkor International Music Competition. A senior at Paradigm High School, Jill plays viola in her school's chamber orchestra, serves as a student body officer, has competed in Mock Trial, has been on Yearbook staff, and has been involved theater productions.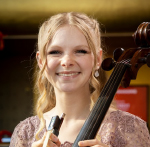 Stella Wadsworth
---
Cello
---
Stella Wadsworth (18) is thrilled to return to Salute to Youth a second time. Over the years she has enjoyed the brilliant teaching talents of Matt Johnson, Brittany Gardner and Carey Cheney. Currently a member of the Young Artist Chamber Players, she has previously had the opportunity to complete three full-scholarship years with Gifted Music School and has twice been selected for Suzuki Young Artists String Ensemble at the Suzuki Association of the Americas conference in Minneapolis. When she isn't practicing the cello or scaring people at Lagoon Frightmares, she is a senior at Viewmont High School pursuing the last three of ten Advanced Placement exams. She is also an intern at the Davis County Attorney's Office and will dance in her seventh Nutcracker production in November. She has a brother, two sisters, mom, dad, and ten chickens cheering her on.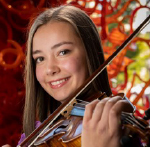 Alina Baron
---
Violin
---
Alina Baron (16) has long-held violin as her passion since beginning lessons at three years old. Graduating from the Suzuki Program, she was selected as a member of the Suzuki Young Artists Orchestra of America. Additionally, she has received awards from the Utah Music Teachers Association, the Music Teachers National Association, the Utah Symphony Youth Guild, and Superior markings at both the Utah Federation of Music Clubs Competition and the Utah High School Activities Association Festival. She has also played with One Voice Children's Choir and actively participates in summer music camps and master classes. As a soloist, Alina has performed with the Utah Valley Symphony, Utah Philharmonic Orchestra, and Timpanogos Symphony Orchestra. As a member of an ensemble, Alina has performed with Rocky Mountain Strings, Joyful Sounds Choir, and at the Intermountain Suzuki String Institute. Musically, Alina also loves playing the piano, ukulele, and singing; some of her other hobbies are playing soccer, outdoor activities, and being with friends and family. Alina currently studies with Chandelle Fairbanks and has received tutelage from Amy Baron, Emily Richards, Debbie Moench, Corine Hart, & Ashley Kunz. As an avid concertgoer of the Utah symphony since a very young age, Alina is delighted to perform with them as a soloist.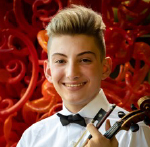 Ezekiel Sokoloff
---
Violin
---
Ezekiel, "Zeke" Sokoloff (16) is a full-scholarship student in the pre-college conservatory program at the Gifted Music School where he studies with Eugene Watanabe. Also a recipient of the Dorothy Richard Starling Foundation Scholarship, Zeke made his orchestral debut at age 12 with the Utah Symphony. Recent accomplishments include "Best of State" Youth Individual Instrumentalist (2020), first prize in the Junior National Division of the Music Teachers National Association String Competition (2019), and the Overall Grand-Prize Winner of the ENKOR International Music Competition (2020). Closer to home, Zeke entered the Utah Symphony Youth Guild competition in four divisions winning prizes in two categories and honorable mention in another (2019). Looking toward the future, Zeke is a finalist in the Vancouver Symphony Young Artists Competition. Beyond his winnings, he has performed for several esteemed violin professors such as: Robert Lipsett (Colburn School), Midori Goto (Curtis Institute of Music), Laurie Smukler (Juilliard School), Simon James and Ian Swensen (San Fransisco Conservatory). In his free time Zeke enjoys hiking with his family in the Wasatch Mountains, shooting hoops and playing on his Nintendo Switch. His violin was made by Salt Lake City luthier, Georg Meiwes.
Ellen Hayashi
---
Violin
---
Ellen Hayashi (18) is a freshman merit-scholarship student at the University of Michigan. Currently, she is a Violin Performance Major in the studio of Professor Danielle Belen, as well as perusing a minor in Physics. Previously, she was an Honor roll student at Cottonwood High School and a Dorothy and Richard Starling Foundation Scholar in the studio of Eugene Watanabe and The Gifted Music School. Ellen made her orchestral debut at age 10 with the Utah Philharmonic Orchestra. Since then, she has performed with a number of orchestras in Utah, including twice previously with the Utah Symphony. Ellen is a two-time finalist at the Coeur D'Alene National Young Artists Competition, a finalist at the Blount-Slawson Young Artist Competition, and a multiple top prize winner in the ENKOR International Music Violin Competition. Ellen also is the 2021 Utah Best of State Youth Individual Instrumentalist and a 2021 National YoungArts Foundation Winner. As a member of The BEAR Quartet, Ellen was a gold medalist in the Pasadena Conservatory of Music Chamber Music Competition, the WDAV Young Chamber Musicians' Competition, the ENKOR International Music Competition, and the St. Paul String Quartet Competition, and was featured on NPR's From The Top (Show 367). Besides violin, Ellen likes hiking, being with friends, watching horror movies, and hanging out with her dog Treble.
---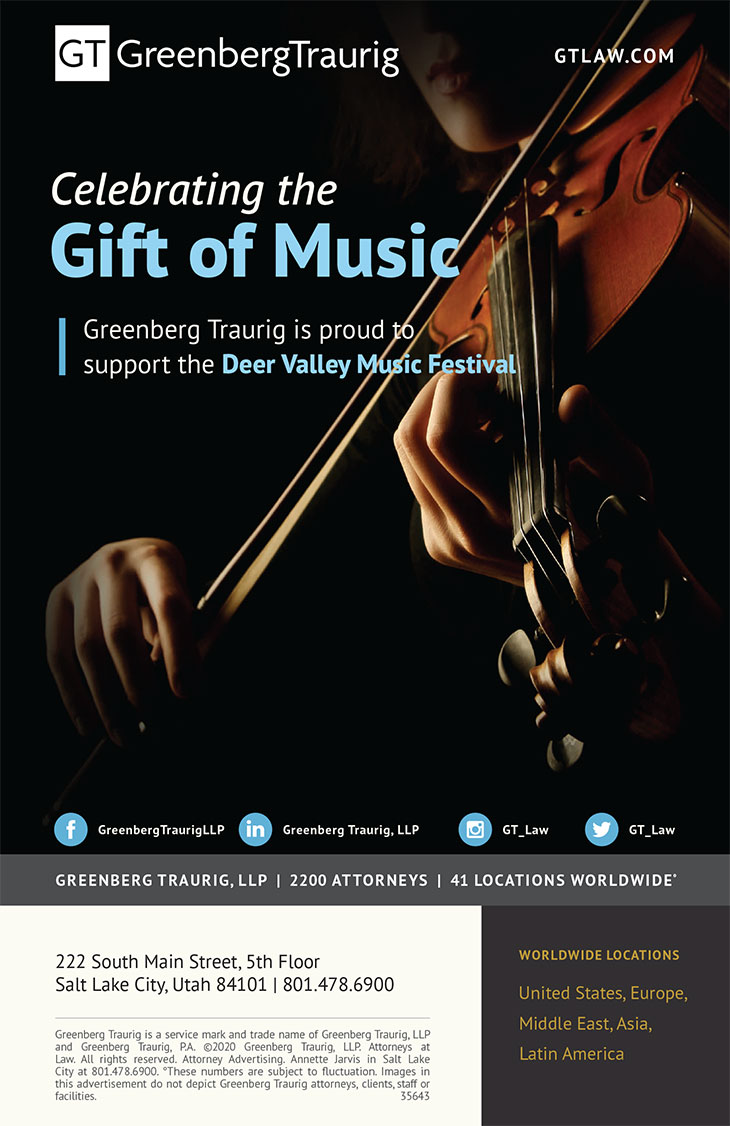 ---