History of the Music
History of the Music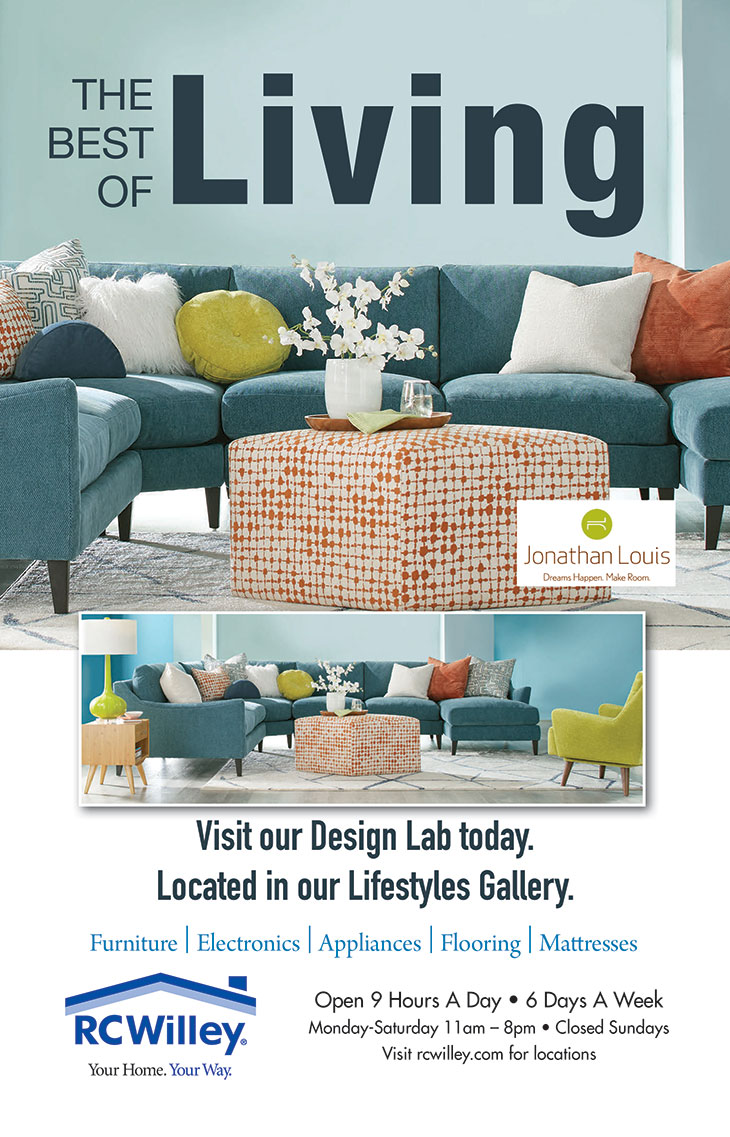 ---
By Jeff Counts
Aquilo
Duration: 10 minutes.
THE COMPOSER – ARLENE SIERRA (b. 1970) – American Composer Arlene Sierra lives in London and teaches at Cardiff University. Though she began piano lessons at age five, Sierra came to instrumental composing by way of an early interest in electronic music. Synthesized sound provided an exciting measure of freedom from the strictures of traditional notation, but she eventually began to crave the spontaneity of live, human performance. Sierra has defined her compositional voice as a drive to capture "drama, momentum, transition, color—often determined by mechanisms of conflict, competition, and strategy" and believes her explorations in electronica "inform some of the layering and shifts of density" in her instrumental work.
THE HISTORY – Sierra's own program note on the genesis of Aquilo, her first work for orchestra, speaks of influences both literary and natural. "Aquilo," she writes, "is a classical name for the Northeast wind as designated by the ancient Roman architect Vitruvius in his Ten Books on Architecture. Vitruvius writes of the theory of winds beginning from heat and moisture, stating this is proven by experiments with aeolipiles: bronze spheres filled with water through a tiny opening. When the aeolipile was heated, a rush of steam would escape, convincing the ancients that winds had similar origins. Vitruvius elaborates upon the theory with his idea that there are eight winds with flow over the expanse of a disc-shaped Earth. The work begins as an aural aeolipile, with musical representations of fire and water mixing to create a rush of air. This rush of air is the wind Aquilo, heard as a melody which develops within a large aural space. It is later joined by three others and the four gather momentum until there is a powerful 'directional shift,' introducing four new melodic lines all accumulating energy and complexity as they move in space. After the eight melodic 'winds' make their individuality 'felt,' the original melody returns. Aquilo travels until the environment breaks down to elemental components, returning to the original spark of its creation." Sierra, in an interview with BBC Radio 3 about Aquilo, also had this to add about her interest in Vitruvius: "Well, part of what makes Vitruvius fun reading, is that he has all these digressions and theories about how the world works that are absolutely wrong." She found his idea, though incorrect, that the oceans possess some faraway weather-producing cauldrons to be fascinating. To her, the notion of something so "huge and distant, sort of boiling and bubbling, just seemed like a perfect metaphor for what an orchestra can do." Aquilo won the prestigious Takemitsu Prize in 2001.
THE WORLD – Elsewhere in 2001, Calcutta restored its name to Kolkata, iTunes and Wikipedia were launched in the US, the Bamiyan Buddhas were destroyed in Afghanistan, and Dennis Tito became the world's first space tourist, courtesy of the Russian Federal Space Agency.
THE CONNECTION – These performances mark the Utah Symphony debut of Composer-in-Association Arlene Sierra's Aquilo.
Concerto No. 2 for Violin in G Minor, Op. 63
Duration: 26 minutes in three movements.
THE COMPOSER – SERGE PROKOFIEV (1891-1953) – Prokofiev spent much of 1934 and 1935 trying to find a stable home for his prospective ballet based on Shakespeare's Romeo and Juliet. Resignations and assassinations were dramatically altering the administrative landscape of Soviet theaters, but the composer managed to move the endeavor from the Kirov to the Bolshoi. He spent the summer of 1935 at Polenovo, a staff retreat for the company, and the happy, productive mood engendered by the surroundings benefitted other projects as well. Prokofiev's life abroad was coming to an end, but many of the connections he made outside of Russia continued to influence him.
THE HISTORY – French violinist Robert Soetens took part in the Paris premiere of Prokofiev's Sonata for Two Violins in 1932 and performed successfully with the composer on a concert tour afterward. The two men must have shared a great deal of artistic affection, as well as some wealthy French admirers, because Prokofiev wrote his Second Violin Concerto on a generous local commission for Soetens. With repatriation so close at hand (Prokofiev officially ended his long, self-imposed exile a year later in 1936), many have called it Prokofiev's last Western European piece. He himself later acknowledged that the work marked the end of his nomadic expat life, and his wistful observation that the music had been written in Paris and Voronezh, orchestrated in Baku and premiered in Madrid confirmed the Second Concerto as a transitional monument. That Madrid premiere happened in December of 1935 during the aforementioned concert tour through Spain, Portugal, and North Africa. There is much about the concerto that sets it apart from Prokofiev's early music, and much that connects it to its moment in music history. There is a rich, sonorous simplicity on offer that highlights the neo-Romantic impulse then making its way across the compositional world in the middle to late 1930s. There is also a decidedly "non-modern" aspect to the form and tonality that suggests Prokofiev was auditioning for his new life in the USSR. After so long away, and with so much at stake professionally and personally, he must have been reluctant to indulge the acerbic extravagances of his youth and keen to make his peace with the restrictive tenants of Stalin's "Soviet Realism." While the Second Concerto might well represent a departure for its composer, he is truly the only one who could have written it. It is genial and inviting and a little mannered, sure, but it is also sarcastic, somber, and subtly anxious. In other words, vintage Prokofiev.
THE WORLD – Elsewhere in 1935, Alcoholics Anonymous was founded, the Nuremburg Laws went into effect in Germany, T. E. Lawrence (Lawrence of Arabia) died in England, and the Vuelta a España bike race was held for the first time.
THE CONNECTION – The most recent Masterworks performance of the Second Violin Concerto was in 2016. Thierry Fischer conducted and USUO concertmaster Madeline Adkins was soloist.
Symphony No. 4 in F Minor, Op. 36
Duration: 44 minutes in four movements.
THE COMPOSER – PIOTR ILYICH TCHAIKOVSKY (1840-1893) – Tchaikovsky's hasty 1877 marriage to Antonina Milyukova quickly ended in separation after only a few weeks and left a financial and emotional void in the composer's life. Even though the couple never stood a chance, certain aspects of the internal turmoil over his failure with Antonina stayed with Tchaikovsky until his death. His money concerns, however, were resolved fairly quickly. Nadezhda von Meck was an exceptionally wealthy widow who worshiped Tchaikovsky's music. Her offer of support came at just the right moment and their strange, purely pen-and-paper relationship lasted 14 years.
THE HISTORY – Along with the monthly stipend that sustained him, Tchaikovsky undoubtedly benefitted from the palliative effect of Madame von Meck's attentions on his soul as well. Both Eugene Onegin and the Fourth Symphony were begun before the disastrous marriage and, though each could have been lost to Tchaikovsky's misery and self-hate, they thankfully survived the crisis to become highly celebrated works. Sketches for the Fourth began just a few years after the Third, but there is an eon between them in terms of maturity and stylistic confidence. With the Fourth Symphony, we find Tchaikovsky fully delivered from his younger self and suddenly consumed with life's biggest questions. Much has been written about the "Fate" theme that opens the first movement. Tchaikovsky described it as such in a letter to Meck regarding "their" symphony. He called it a "decisive force which prevents our hopes and happiness from being realized…" and also said, "like the sword of Damocles, [it] is suspended over our heads and perpetually poisons our souls." Forbidding stuff to be sure, but the music actually has a generous amount of those thwarted hopes and happy moments too (the middle movements in particular), as if Tchaikovsky knew intuitively that he must define the sword by describing what it threatened. He often referred to his Fourth Symphony as a reflection of that other great "Fate" symphony, Beethoven's Fifth, and in terms of their unequivocal struggles and triumphs, the two works do share a great deal. Though he freely admitted that he was "no Beethoven," Tchaikovsky told his brother that he thought the new symphony was "the best work I have written so far." Symphony No. 4 was premiered in 1878 and dedicated to Madame von Meck with the inscription "To my best friend."
THE WORLD – Elsewhere in 1878, Bulgaria gained her independence from the Ottoman Empire as part of the Treaty of Berlin, the Cleopatra Needle (Egyptian obelisk) was erected in London, and Umberto I became King of Italy.
THE CONNECTION – Tchaikovsky 4 was last performed by the Utah Symphony on the Masterworks Series in 2018. Andrew Litton conducted.
---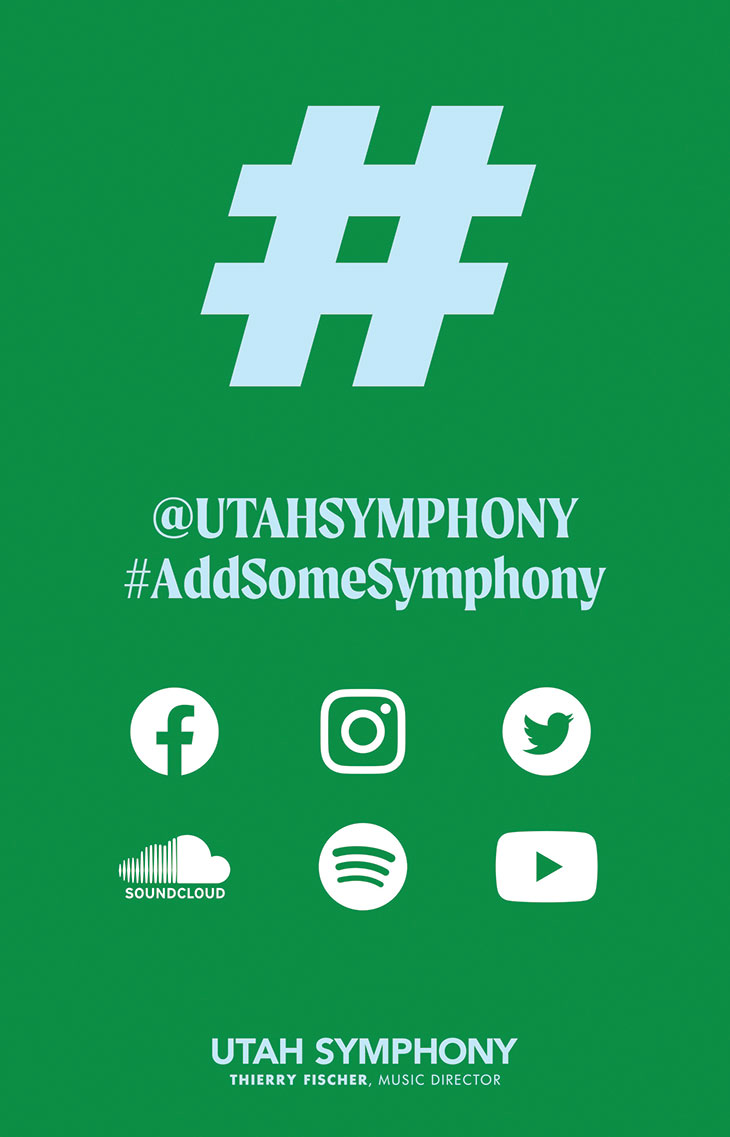 ---