History of the Music
History of the Music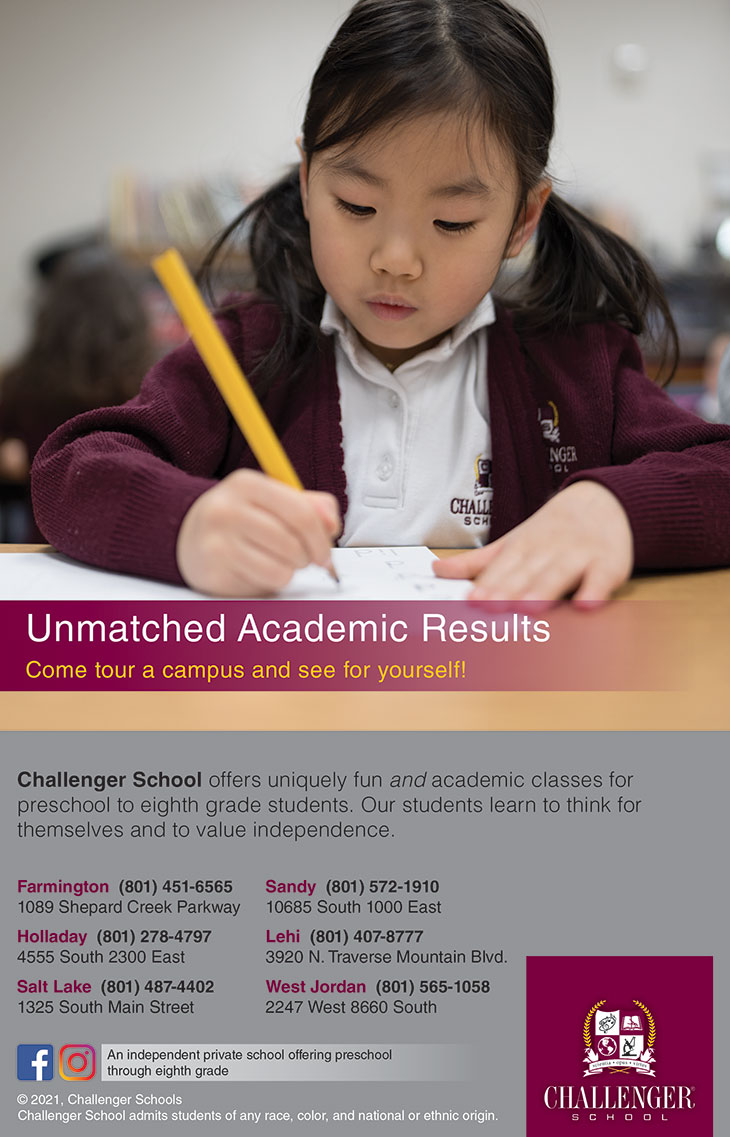 ---
By Jeff Counts
Prelude and "Liebestod" from Tristan and Isolde
Duration: 17 minutes in two movements.
THE COMPOSER – RICHARD WAGNER (1813-1883) – Wagner was only one year returned from his exile in Zurich, Venice and Paris when the Prelude and "Liebestod" from his opera Tristan and Isolde was premiered in 1863 (the complete opera would not be fully staged until 1865). He had fled Dresden in 1849 after the socialist May Uprising there (of which he was a minor but willing participant) was put down by Saxon and Prussian forces. The political ban and open arrest warrants on Wagner and the other revolutionaries were voided only in 1862, which extended his time abroad to 12 long, but not unproductive, years.
THE HISTORY – Wagner's reading habits during his expat years would have a significant impact on his composing habits. He was introduced to the writings of the German philosopher Arthur Schopenhauer in 1854 and found in them principles and ideals that would greatly influence his future worldview. Among the most important of these concepts was Schopenhauer's aesthetic placement of music above all other art forms, including poetry. For Wagner, already anxious to push artistic thought in a new direction, this would come to mean that all operatic elements, even the libretto, would bow to the music and that the music would be primarily responsible for telling the story and creating the drama. Before Tristan and Isolde, no composition had shown just how effectively, and effortlessly, music alone could carry a narrative from beginning to end. It is exactly the beginning and the end of Tristan and Isolde that make up the Prelude and "Liebestod." The title is not exactly what Wagner originally proposed. He preferred Liebestod und Verklarung (Love-Death and Transfiguration), but the modern name survives despite his wishes. Regardless of what we call them today, Wagner's pairing of the two book-end pieces succinctly captured in a neat 17-minute package both the hesitant longing of the lovers and their final redemptive union in death. It magically mirrored the completeness of Tristan and Isolde's entire journey and, in Wagner's own words from the premiere program note, fulfilled their "eternal union in measureless space, no bounds, no fetters, indivisible!" Of academic interest is the opening of the Prelude which introduces the famous unresolved "Tristan" chord, quite possibly the most studied, copied and worshipped note grouping in modern music history. It is the role of the "Liebestod" (or "Transfiguration") to resolve this harmonic tension and lay the lovers, their story, and their music finally to rest.
THE WORLD – Elsewhere in 1863, the Emancipation Proclamation was issued, the International Red Cross was formed, the January Uprising against the Russian Empire occurred, and Samuel Clemens used his pen name, Mark Twain, for the first time.
THE CONNECTION – Programmed no less than 13 times since 1945, the Prelude and "Liebestod" was most recently programmed on the Masterworks Series in 2003 under Pavel Kogan.
Concerto for Piano No. 2 in F Minor, Op. 21
Duration: 30 minutes in three movements.
THE COMPOSER – FRÉDÉRIC CHOPIN (1810–1949) – Like so many of the 18th and 19th Century's most prominent musicians, Chopin started very young and never got old. It was as if he knew he would only have 39 years on Earth when he performed in public for the first time at the age of 8 and then played for Tsar Alexander I just a short time later. But he was not merely a talented pianist. Chopin's early compositions received equal attention from the adults in his life and increased his fame throughout Poland. Chopin's parents enrolled him at the Conservatory when he turned 16, but it soon became clear to everyone that Warsaw was no longer big enough to contain him.
THE HISTORY – Chopin traveled to Berlin in 1928 and made his life-changing Vienna debut in 1829. He returned home quite a bit more famous than when he left and was duly motivated to capitalize on his success with compositions that highlighted his unique keyboard brilliance. He wrote the Second Concerto that very year (1829) and the First Concerto in 1830 (This is no typographical error. Like Beethoven, Chopin's publication dates often ran counter to his order of creation). A corresponding set of études was written during this same feverish stretch with the intent of making his burgeoning virtuosic language accessible, at least in print, to other pianists. The Second Concerto was premiered (first!) in March of 1930. It was an instant hit, and a second performance was quickly arranged and mounted less than a week later. Chopin had just turned 20 and he was already poised to command the entirety of the piano-speaking world. In fact, the Second Concerto would next serve as the calling card for his Paris debut and critics there observed in Chopin the seeds of a new, rejuvenated era for his instrument. Looking back now at the robust catalogue of music Chopin wrote for solo piano, it requires a rather brief effort to count how many included an orchestral complement. And of that handful, only the two concertos rose to the level of symphonic significance. Writing for orchestras simply didn't hold his attention, not after that youthful post-Vienna outburst, and his handling of the accompaniment in No. 2 prioritized the understated reserve of a bel canto opera over the more democratic expectations of traditional concerto writing. The Larghetto movement, a favorite of Liszt, was inspired by Konstancja Gładkowska. She was a fellow student at the Conservatory and, though Chopin's interest in her was never requited (or likely even acted upon), the tribute he made in her honor still ranks among his most gorgeous musical utterances.
THE WORLD – Elsewhere in 1830, William IV became King of England, revolution began in Belgium, Greece became an independent state as part of the London Protocol, and the United States enacted the Indian Removal Act.
THE CONNECTION – Chopin's Second Pinao Concerto last appeared on a Masterworks program back in 2002. Nelson Friere appeared as soloist and Keith Lockhart conducted.
Symphony No. 7 in D Minor, Op. 70
Duration: 38 minutes in four movements.
THE COMPOSER – ANTONÍN DVOŘÁK (1841-1904) – There is a point in the biography of every major European composer when they become "international" and begin to make a significant impact outside of their homeland borders. This increase in popularity is almost always predictive of a corresponding rise in productivity. As critical triumphs mount, so too do commissions. For Dvořák, that biographical horizon was crossed in the mid-1880s. Requests for work were coming in from all over—Vienna, Berlin and, increasingly, London. He made no less than five trips to England between 1884 and 1886 and enjoyed successful concerts during each visit.
THE HISTORY – Dvořák knew what was expected of him. A performance of his Stabat Mater in 1883 had thoroughly thrilled its London audience, enough that he was made an honorary member of the city's Philharmonic Society and offered a commission for a new symphony. Dvořák had been present for the 1883 premiere of Brahms' Third and witnessed the rapturous reception of a work he felt represented the absolute best in symphonic creativity. It was a daunting example of what was possible. And what was required. The musical cosmos, in which Dvořák was now a rising star, would certainly demand no less of him. The composer said as much to a friend during this period when he wrote that his new symphony must "make a stir and the world and God grant that it may!" It did, and still does today. No. 9 might be Dvořák's most popular symphony, but No. 7 is widely regarded by scholars and biographers as his best. Donald Francis Tovey went so far in 1935 as to place it next to Schubert's Great C Major and all four of Brahms' Symphonies (not the just the Third) as "among the greatest and purest examples" of the form since Beethoven. While truly international in stature, the Seventh Symphony is also very much a work of Czech patriotism. Dvořák had been living under a Germanic cultural yoke for the entirety of his professional life, so his desire to succeed as a European musician was matched, and likely informed, by a drive to prove the artistic worth of his people. In fact, the stony opening theme of the first movement had a specific and political inspiration. It first occurred to Dvořák at the train station in Prague. He was there to witness the arrival of a huge delegation of fellow anti-Imperialists for a performance and rally at the National Theater. Though the Seventh Symphony is not a programmatic work, the emotional resolve of that moment of solidarity is clearly legible.
THE WORLD – Elsewhere in 1885, Belgium took control of the Congo region in Africa, Louis Pasteur successfully applied his rabies vaccine for the first time, the Serbian-Bulgarian War began, and Ladislaus Weinek took the first ever photograph of a meteor.
THE CONNECTION – Dvořák's Seventh last appeared on a Masterworks program in 2014 with Music Director Thierry Fischer on the podium.
---
---