Artists' Profiles
Artists' Profiles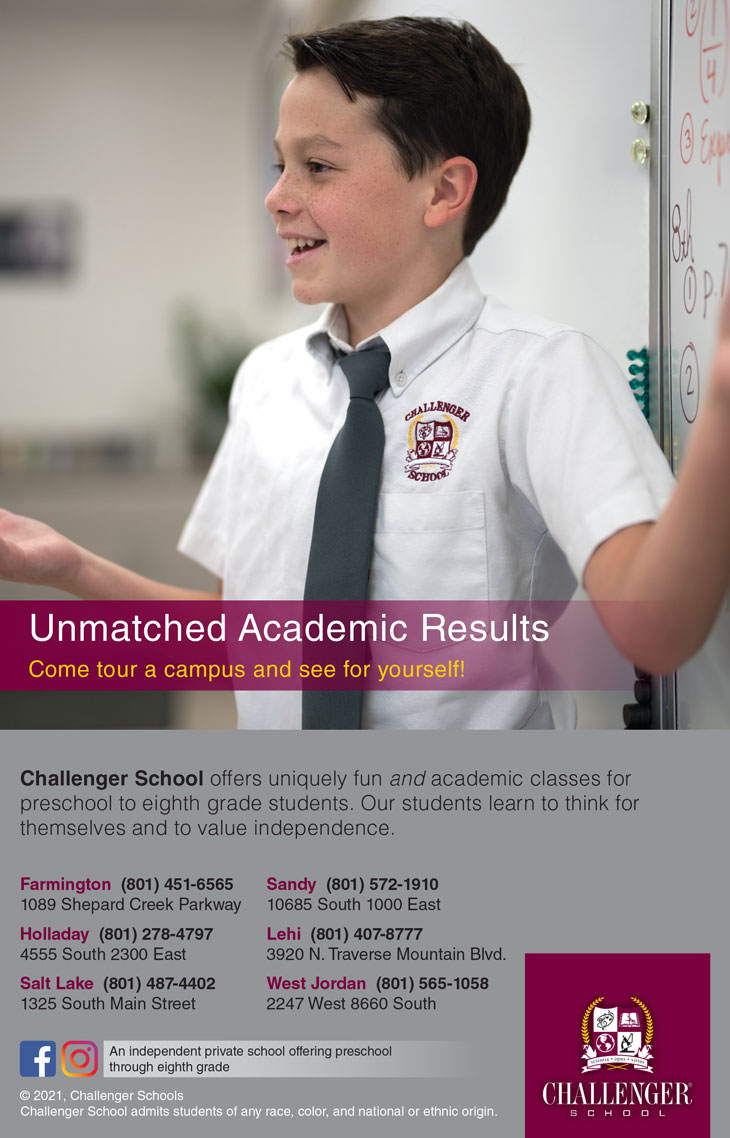 ---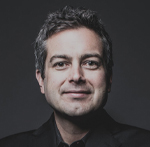 Jason Hardink
---
Piano
A fearless interpreter of large-scale piano works both modern and historical, pianist Jason Hardink's 2019 debut at Weill Recital Hall was lauded for its audacious programming and pianism demonstrating "abandon and remarkable clarity" and a "capacity for tenderness and grace" (Anthony Tommasini, New York Times). Recent performances include his debut at the Cabrillo Festival of Contemporary Music as soloist in the North American premiere of Gerald Barry's Piano Concerto with conductor Cristian Macelaru, a performance of Michael Hersch's The Vanishing Pavilions at Wien Modern, the complete Liszt Transcendental Etudes performed on an 1852 Bösendorfer at Music in Context in Houston, and works by Shawn E. Okpebholo, Brittany J. Green, and the Beethoven "Hammerklavier" Sonata for the NOVA Chamber Music Series. In March he performed the world premieres of four new solo piano works commemorating the centenary of the Charles E. Ives Concord Sonata. Commissioned composers included Jason Eckardt, Anthony R. Green, Inés Thiebaut, and Steve Roens.
Hardink has appeared as guest recitalist and adjudicator for both the Gina Bachauer International Piano Competition and the Oberlin International Piano Competition. A native of Rhode Island and a graduate of both Oberlin Conservatory and the Shepherd School of Music, his former teachers include Robert Boberg and Sanford Margolis. Hardink holds a DMA from Rice University, where he studied with Brian Connelly; his Doctoral thesis "Messiaen and Plainchant" explores the varying levels of influence that Gregorian chant exerted on the music of Olivier Messiaen. He resides in Salt Lake City, Utah, where he holds the position of Principal Keyboard with the Utah Symphony and serves on the piano faculty of Westminster College. He is married to pianist Kimi Kawashima, and they are parents of twin boys, Luc and Derek.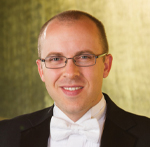 Keith Carrick
---
Xylorimba
Keith Carrick joined the Utah Symphony as Principal Percussion in 2012. From 2007 to 2012, he was Principal Percussion of the Sarasota Orchestra, and appeared as guest soloist with the orchestra on several occasions. While in Sarasota, Keith was also on faculty at the State College of Florida. Carrick has performed and taught extensively across North America, Europe, Asia, and Australia.
Originally from Mt. Airy, Maryland, Carrick began his musical studies at age 8 in the public schools and at age 15 honed his classical training through the National Symphony Orchestra's Youth Fellowship Program. He went on to graduate from Boston University as a student of Tim Genis, and the New England Conservatory as a student of Will Hudgins.
Carrick can be heard on Andrew Beall's album Deliverance available through BMP records, and as a performer on the premiere performances and premiere recordings of Joan Tower's Splendid Wood and Gunther Schuller's "Grand" Concert for Percussion and Keyboards available through Naxos records. He has previously attended the Tanglewood Music Center, Verbier Festival, and the Music Academy of the West.
When not performing with the Utah Symphony, he enjoys travelling, hiking, kayaking, and rafting with his wife Kyra.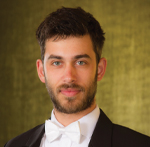 Eric Hopkins
---
Glockenspiel
Eric Hopkins plays the dual role of Percussion and Associate Principal Timpani in the symphony. His passion lies in both roles equally. For Hopkins, percussion is about negotiating the wide array of acoustic possibility, overcoming and embracing the challenges of each unique instrument. On timpani, the large copper kettle drums, Hopkins strives to maximize the sound color palette to vivify the emotional content of the music.
Hopkins won first place in the Atlanta Symphony Orchestra's 2012 Modern Snare Drum Competition and first place in the Young Artist Competition at Alliance for the Arts in Southwest Florida. He is the recipient of the Big Arts Classical Music Award, New Leaf Arts Scholarship, David G. Robinson Performing Arts Scholarship, Tallahassee Music Guild Award, and the Cape Coral Chamber of Commerce Scholarship. While at Florida State University, Hopkins was awarded the prestigious Theodore Presser Award. He can be heard as a vibraphone soloist on the CD, FSU Percussion Ensemble Vol. 1.
At the time of his appointment in 2013 at the age of 24, he was the youngest member of the Utah Symphony | Utah Opera. Hopkins earned his Master of Music degree in 2013 from the Manhattan School of Music, where he also served as a teacher in the Pre-college division. He studied in the Orchestral Program with the life-changing faculty of Chris Lamb, Duncan Patton, and She-e Wu. Eric is currently a percussion professor at Utah Valley University.
---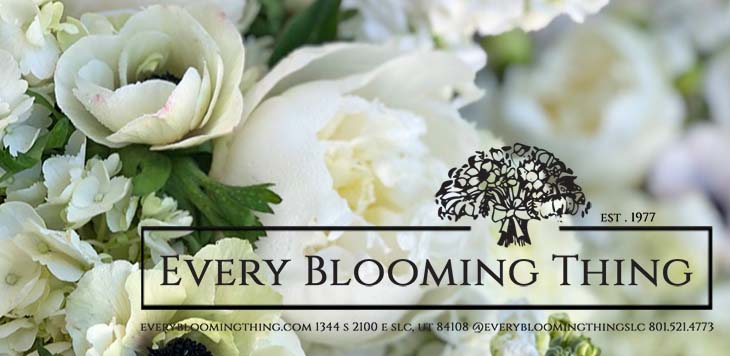 ---