History of the Music
History of the Music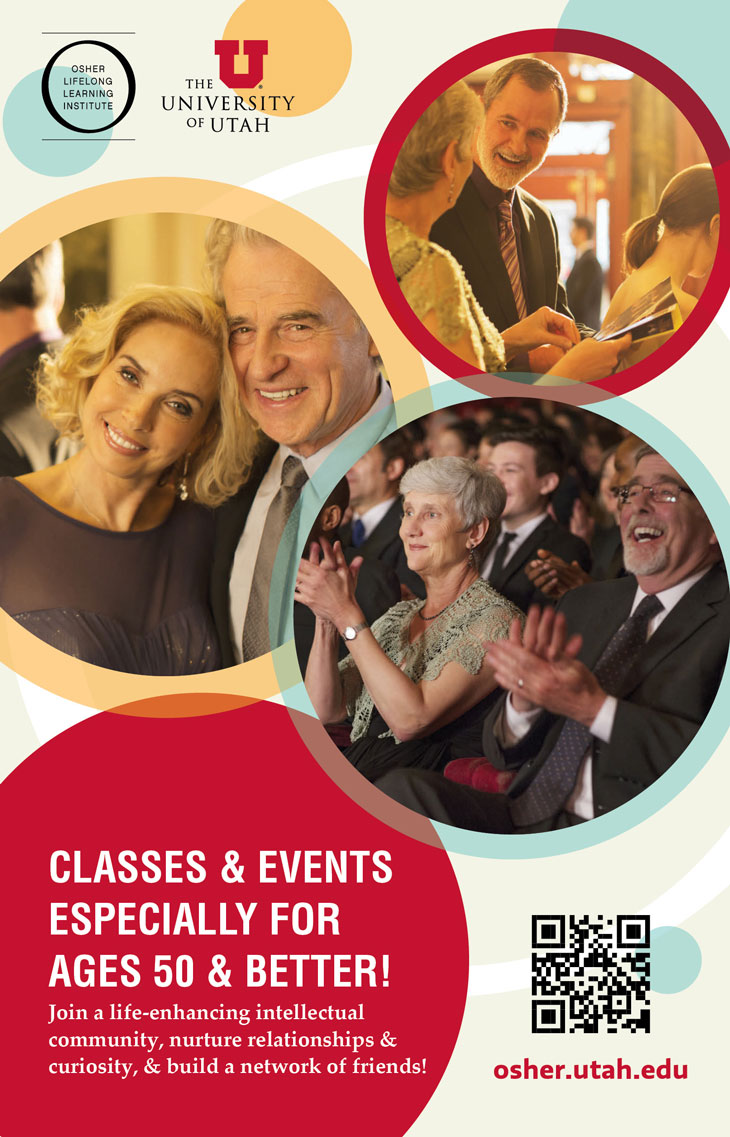 ---
---
By Jeff Counts
Elegía Andina
Duration: 11 minutes.
THE COMPOSER – GABRIELA LENA FRANK (b. 1972) – Even the most cursory glance at her website reveals Gabriela Lena Frank as an artist passionate about identity. She was American born, but her heritage ranges from Peruvian/Chinese to Lithuanian/Jewish. According to her biography, "her music often reflects not only her own experience as a multi-racial Latina, but also refracts her studies of Latin American cultures, incorporating poetry, mythology, and native musical styles into a western classical framework that is uniquely her own." The studies mentioned in that quote have sent Frank on journeys of discovery around the world, with a particular focus on her mother's homeland of Perú.
THE HISTORY– As one of classical music's preeminent multiculturalists, Frank draws on her complementary heritages with a joy and curiosity. Folklore is incredibly important to Frank who, like her professional inspirations Bartók and Ginastera, looks often to the music of common people to infuse her interpretations of academic art with narrative richness. "There is usually a story behind my music;" Frank also writes in her biography, "a scenario or character", and she is diligent in her creation of descriptive program notes for each new work. About Elegia Andina, she says the following: "Elegía Andina for Orchestra (2000) is dedicated to my older brother, Marcos Gabriel Frank. As children of a multicultural marriage (our father being Lithuanian-Jewish and our mother being Chinese-Peruvian-Spanish), our early days were filled with [Asian] stir-fry cuisine, Andean nursery songs, and frequent visits from our New York-bred Jewish cousins. As a young piano student, my repertoire included not only my own compositions that carried overtones from Peruvian folk music but also rags of Scott Joplin and minuets by the sons of Bach. It is probably inevitable then that as a composer and pianist today, I continue to thrive on multiculturalism. Elegía Andina (Andean Elegy) is one of my first written-down compositions to explore what it means to be of several ethnic persuasions, of several minds. It uses stylistic elements of Peruvian arca/ira zampoña panpipes (double-row panpipes, each row with its own tuning) to paint an elegiac picture of my questions. The flute part was particularly conceived with this in mind but was also inspired by the technical and musical mastery of Floyd Hebert, principal flutist of the Albany Symphony Orchestra. In addition, as already mentioned, I can think of none better to dedicate this work to than to 'Babo,' my big brother — for whom Perú still waits."
THE WORLD – Elsewhere in 2000, the Tate Modern opened in London, the International Space Station hosted its first long-term visitors, the final Peanuts comic strip was published and Panama exercised complete control of its canal for the first time.
THE CONNECTION – These Masterworks performances represent the Utah Symphony premiere of Elegia Andina.
---
Concerto in One Movement for Piano and Orchestra
Duration: 18 minutes.
THE COMPOSER – FLORENCE PRICE (1887–1953) – Born in a racially-integrated section of Little Rock, Arkansas, Florence Price started her life in music at a very early age. Her first piano recital was when she was four and she published a composition (now lost) at eleven. Price left Little Rock in 1904 to attend the prestigious New England Conservatory (her mother encouraged her to tell everyone she was of Mexican descent) and spent several years teaching college music after graduation. Price composed throughout her academic years but began to focus more fully on that aspect of her musical life after 1912. Her music was well-regarded during her career, especially after she relocated to Chicago in 1927, but shamefully not well enough to sustain her relevance after death.
THE HISTORY – The classical music industry is attempting today to make amends for its many sins of omission and exclusion, and a revival of interest in Florence Price has been an important part of that effort for many institutions. For her part, Price knew what she was up against and how unlikely history was to make room for her name in the future. In an oft-quoted program note reference (this annotator included), Price wrote to the eminent conductor Serge Koussevitzky in 1943. She understood that composers needed champions on the podium and hoped he would take up her cause, despite the cards stacked against her. "I have two handicaps," she told him, "those of sex and race" and, though the maestro must certainly have appreciated her forthrightness, nothing came of the proposed partnership. There were others. Frederick Stock and the Chicago Symphony premiered Price's Symphony in E minor in 1933 and it got excellent reviews (though one paper, the Chicago Defender, inexcusably left Price unnamed in their article). On Stock's advice, she wrote her single movement piano concerto the very next season and performed it as soloist for the Chicago premiere. A second performance was immediately taken up by the Chicago Women's Symphony and conductor Ebba Sundstrum with Price's student Margaret bond at the keyboard. The score to concerto was, like Price herself, lost for quite some time after its moment. Composer Drew Weston was commissioned in the 2010s to reconstruct the music from a handful of orchestral parts and a two-piano rehearsal reduction. That conception of the piece was all there was until 2018 when the original manuscript showed up in St. Anne, Illinois (a place of many buried Price treasure discoveries in the 21st century). After nearly 90 years, audiences can now hear the Piano Concerto in its pure form, thanks to publisher G. Schirmer and the editing efforts of Nick Greer and Utah Symphony Principal Librarian Clovis Lark.
THE WORLD – Elsewhere in 1934, Leopold III became King of Belgium, the U.S.S.R. was admitted to the League of Nations, Hitler was named Führer and Alcatraz was opened.
THE CONNECTION – These concerts represent the Utah Symphony debut of Florence Price's Piano Concerto.
---
Symphony No. 10 in E minor, Op. 93
Duration: 50 minutes in four movements.
THE COMPOSER – DMITRI SHOSTAKOVICH (1906-1975) – When Joseph Stalin died on March 5, 1953, many people believed things would quickly turn for the better in Russia. Shostakovich was not one of them. He most certainly did not mourn the loss (though his public reaction to the news was, by necessity, respectful and disconsolate), but Shostakovich doubted that anything would change for watch-listed Soviet artists like himself. "[T]he times are new," he said to a colleague, "but the informers are old." There was clearly too much personal scar tissue from the Stalin Years for Shostakovich to ever feel overly hopeful about the future but, despite his customary pessimism, he must have felt at least some sense of relief with "Uncle Joe" finally gone.
THE HISTORY – Though it was a genre that had already defined much of his career, Shostakovich hadn't written a symphony for five years when Stalin died. The composer's 1948 rebuke and public shaming at the hands of the Central Committee had been effective, in that it made him a good soldier, but an unforeseen consequence of their condemnation was his reluctance to take on non-programmatic music going forward. This meant no symphonies, and one must assume Shostakovich's self-censorship would have gone on for decades if Stalin had lived that long. He didn't though, thankfully, and Shostakovich wasted no time resurrecting that temporarily buried part of himself. There is evidence that some of the material used to construct the 10th Symphony came from earlier times, but little doubt about its emotional provenance as an immediately post-Stalin creation. Specifics can be murky with Shostakovich, however. When asked if his new symphony was "about" anything, he said no, but the oft-disputed memoir by Solomon Volkov ("Testimony") claims otherwise. "It's about Stalin", said Shostakovich (if Volkov can be believed), adding, "of course there are many other things in it". Annotator John Mangum has called Symphony No. 10 "48 minutes of tragedy, despair, terror, and violence and two minutes of triumph", which succinctly makes the case for a direct response to the fallen tyrant. But we can't really know and shouldn't really care. Whether or not Stalin is in this music explicitly, his toxic shadow darkens a lot of it. Among the "other things" in the score we can identify are coded melodic references to Shostakovich himself and to his forbidden muse, a former pupil named Elmira Nazirova (when you hear the repeated, plaintive horn call in the third movement, that's her). We don't know what she thought of it but, in the eyes of many today, No. 10 is Shostakovich's finest symphony.
THE WORLD – Elsewhere in 1953, Tenzing Norgay and Sir Edmund Hillary performed the first (proven) successful summit ascent of Mt. Everest, the double-helix structure of DNA was discovered, Elizabeth II was coronated in England and the Korean War ended.
THE CONNECTION – Shostakovich's 10th Symphony was last performed in Abravanel Hall in 2018. Maestro Thierry Fischer conducted.
---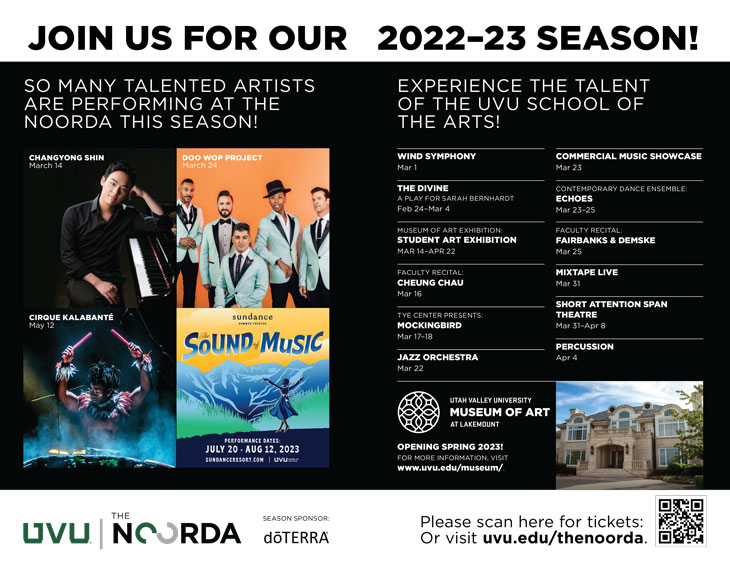 ---