History of the Music
History of the Music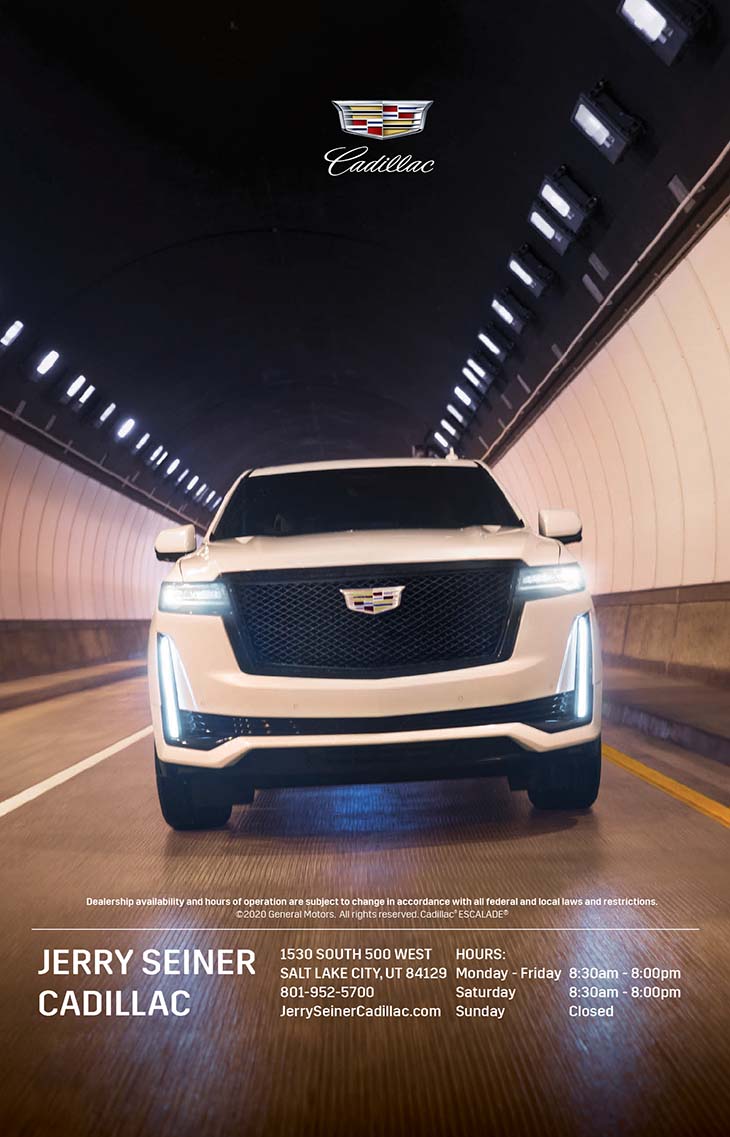 ---
By Jeff Counts
Escaramuza
Duration: 9 minutes.
THE COMPOSER – GABRIELA LENA FRANK (b. 1972) – Even the most cursory glance at her website reveals Gabriela Lena Frank as an artist passionate about identity. She was American born, but her heritage ranges from Peruvian/Chinese to Lithuanian/Jewish. According to her biography, "her music often reflects not only her own experience as a multi-racial Latina, but also refracts her studies of Latin American cultures, incorporating poetry, mythology, and native musical styles into a western classical framework that is uniquely her own." The studies mentioned in that quote have sent Frank on journeys of discovery throughout South America, with a particular focus on her mother's homeland of Perú.
THE HISTORY – "There is usually a story behind my music;" Frank also writes in her biography, "a scenario or character," and she is diligent in her creation of descriptive program notes for each new work. About Escaramuza (2010), she says the following: "Escaramuza, which signifies 'skirmish' in the Spanish language, is inspired by the kachampa music of Andean Perú. Celebrating the pre-Hispanic Inca warrior, the kachampa dance is executed by athletic men who convey a triumphant, even joyful, spirit. Inspired by the kachampa dances done with fast-snapping ropes that I've witnessed in Perú, especially in Paucartambo during the Virgen de la Carmen festival, I've created a brightly chiseled romp in an asymmetrical 7/8 rhythm that is launched after an extended bass drum solo. Through most of Escaramuza, no section of the ensemble is allowed to rest for long, maintaining the high energy typical of kachampas." If the phrases "brightly chiseled romp" and "extended bass drum solo" aren't enough to excite the mind in anticipation of this experience, here is a bit more cultural context to consider. The annual Virgen de la Carmen festivals in Paucartambo (also known as the Mamacha Carmen Festival) last a full week and are famous for their "extreme enthusiasm." In addition to the kachampa dances highlighted by Frank in Escaramuza, there are many events that distinguish Paucartambo's celebrations, which date back to the 17th century. Among them are colorful processions, fireworks displays, rooftop pirouettes, and a climactic simulated street battle between angels, demons, and regular folk in the name of the Virgen. And if even that isn't enough, Frank's thrilling sonic depiction of the kachampa portion of the proceedings is, in the words of Houston Chronicle concert reviewer Chris Gray, "cinematic," "frantic" and "trance-like," with a pervasive "ominous feeling, like blood [is] about to be spilled." Hold on for dear life!
THE WORLD – Elsewhere in 2010, Apple released the first iPad, a massive earthquake devastated the nation of Haiti, the world's tallest building opened in Dubai, and the Deepwater Horizon drilling platform exploded in the Gulf of Mexico.
THE CONNECTION – These Masterworks performances represent the Utah Symphony premiere of Escaramuza.
Concerto No. 12 in A Major for Piano and Orchestra, K. 385p [414]
Duration: 26 minutes in three movements.
THE COMPOSER – WOLFGANG AMADEUS MOZART (1756–1791) – Mozart's 1781 relocation to Vienna was framed at first by two quarrels, one with the Archbishop Colloredo and another with his father. The Archbishop, after summoning the young composer to the capital, had treated him rather poorly. Mozart was disinclined to tolerate the disrespect. He offered to resign and was given an immediate dismissal in response, which left him at loose ends in the vibrant city. He found fruitful freelance work right away as a virtuoso pianist and just as quickly fell in love with Constanze Weber. It was a matrimonial match his father did not approve of, and Mozart initially lied about his intentions in a letter.
THE HISTORY – Letters. So much of what we know of Mozart's life and career comes from the many missives he wrote and received, especially those that make up the robust correspondence between he and and his father, Leopold. Finding the insights and the language just too good to paraphrase, annotators and biographers quote them freely and frequently. One such document relates to the composition of the trio of concerti Mozart wrote in 1782 and, like my many learned colleagues, I will include a telling excerpt here in its entirety. "These concertos are a happy medium between too heavy and too light," he wrote to his father, "They are very brilliant, pleasing to the ear, and natural, without being vapid. There are passages here and there from which connoisseurs alone can derive satisfaction, but these passages are written in such a way that the less learned cannot fail to be pleased, albeit without knowing why." Casual modern readers of this description likely cannot fail to be offended as well, though they too may not know why. Regardless, Mozart should be forgiven this trespass in light of how difficult Leopold (the only "connoisseur" that truly mattered) was to please. Mozart was in a relatively good place at the time, with his opera Abduction from the Seraglio a big success and his reputation as a pianist of renown growing steadily. Newly married, he self-presented concerts of his own compositions, often in non-traditional locations, which highlighted new concerti and other examples of his keyboard proficiency. The set of concerti from 1782–1783 included No. 12. The work was cast in A Major, a key Mozart often used for statements of uncomplicated lyricism, and its second movement featured a quote from an overture by Johann Christian Bach. J.C. Bach had died less than a year prior and Mozart, a devoted disciple, was moved to pay respectful homage.
THE WORLD – Elsewhere in 1782, British Admiral Sir George Rodney defeated a French fleet in the Battle of the Saintes near Dominica, King Rama I took control of Siam by force, the bald eagle was chosen as America's national symbol, and Anna Göldi, the "last European witch," was executed in Switzerland.
THE CONNECTION – Concerto No. 12 has not been performed on a Utah Symphony Masterworks program since 1993. Joseph Silverstein conducted and Derek Han was soloist.
Symphony No. 5 in D minor, Op. 47
Duration: 44 minutes in four movements.
THE COMPOSER – DMITRI SHOSTAKOVICH (1906–1975) – Shostakovich had been leading a fitful but successful life in the Soviet Union in January 1936 when he read the now famous article in Pravda that changed everything in his world. Stalin had just attended a performance of Lady Macbeth of the Mtsensk District and the "anonymous" Pravda condemnation made it clear that the Party elite was not at all pleased with what they heard. They called it "muddle instead of music," focusing harshly on the questionable morality of the adulterous and murderous lead character, and their critique held potentially deadly implications. Thankfully the ultimate hammer didn't fall, but Lady Macbeth would not be permitted on any Soviet stage for nearly three decades.
THE HISTORY – An equally bitter pill was fed to Shostakovich when many of his composer colleagues turned on him and participated in the public disapproval of the opera. By doing so, and ingratiating themselves so shamelessly to Stalin, his "friends" made him a target for significant public condemnation. He remained mostly silent on the topic, but Shostakovich was still concerned enough for his personal safety that he withdrew his edgy 4th Symphony and hid it away for 25 years in fear of offending Stalin further. What followed was a moment of redemption that is as famous now as the fall from grace that necessitated it, even if the true intentions of the redeemed remain at the core of one of the great running debates in music history. The 5th Symphony, perhaps by virtue of its "simplified" language, appeared to signal to the Party that a significant rehabilitation had occurred. Looking back, it seems like an odd message for them to have received, given the symphony's lack of overt patriotism and rather sullen slow movement. It is possible that the rapturous audience reaction created a propaganda problem for the Party leadership. How could they further denounce a man who had just elicited a 40-minute ovation, from the very people they were trying to protect from his avant-garde depredations? Did the immediate success force them to ignore some veiled insolence in the 5th Symphony in favor of a politically convenient acceptance of apology? There it is. The central mystery. Rostropovich reportedly believed that the piece would have gotten Shostakovich killed if not for the thunderous response of the listeners at the premiere. So, did Shostakovich outsmart Stalin or simply give him what he wanted? It is quite possible that with this mighty masterpiece Shostakovich somehow did one thing while secretly encouraging the other, and that "A Soviet Artist's Creative Reply to Just Criticism" can be quite creative indeed.
THE WORLD – Elsewhere in 1937, Japan invaded China, the Hindenburg Disaster occurred in May, Amelia Earhart disappeared in July, and notable publications included The Hobbit, Of Mice and Men, and To Have and Have Not.
THE CONNECTION – Symphony No. 5 is part of the Utah Symphony's regular repertoire and has been programmed many times over the years, most recently in 2012 under Andrey Boreyko.
---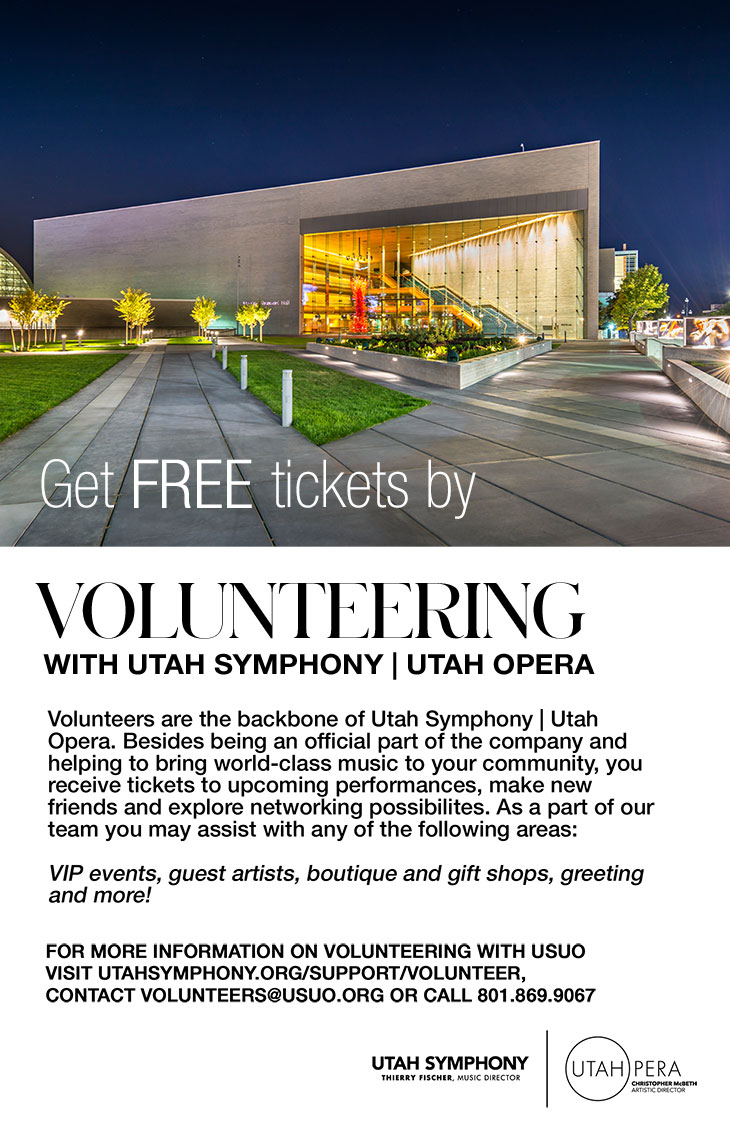 ---