History of the Music
History of the Music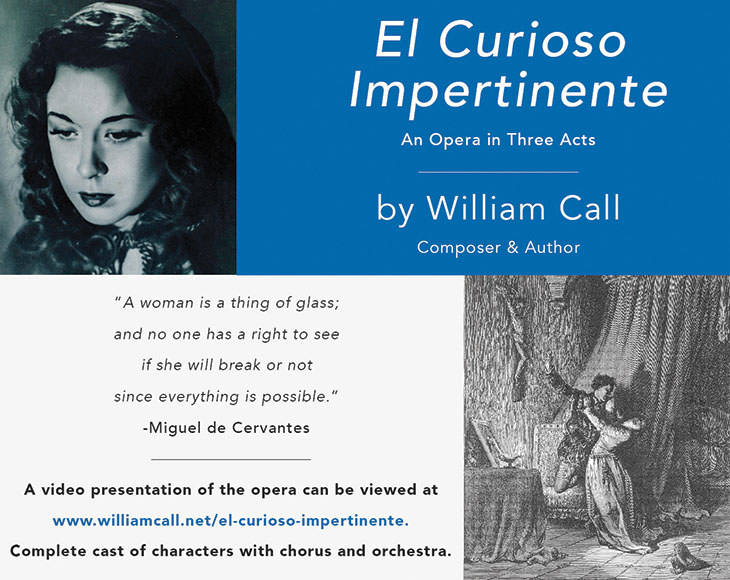 ---
By Jeff Counts
Symphony No. 11 in E-flat Major
Duration: 19 minutes in four movements.
THE COMPOSER – FRANZ JOSEPH HAYDN (1732–1809) – In 1761, Haydn left his post with Count Ferdinand Maximilian von Morzin of Bohemia to assume the vice-Kapellmeistership at Eisenstadt for Prince Pál Antal Esterházy. The timing couldn't have been better. Morzin's court was in financial distress at the time, forcing the orchestra to be disbanded. Prince Esterházy certainly saw something important in the young composer's Morzin-period works, especially the five symphonies that began Haydn's epic, lifelong devotion to the genre. It would turn out to be the most significant patronage of the composer's life (not to mention an immeasurable gift to the future of music history), and Haydn nurtured the relationship dutifully until his death.
THE HISTORY – It isn't completely clear if Haydn's Symphony No. 11 was a Morzin piece or an Esterházy piece. Written sometime between 1760 and 1762, this work embodies Haydn's professional transition in an interesting way. Designed quite possibly as a companion piece for Symphony No. 5, No. 11 was also built on the model of an Italian Sonata da chiesa or "church sonata." That form boasts a four-movement, roughly slow-fast-slow-fast plan that frequently relies on a juxtaposition of binary frameworks and long monothematic statements. Though he had toyed with the idea of four movements (as opposed to three) a few times by this point, it would not become standard practice for Haydn for another several years. Also worth mentioning is the slow opening movement, an idea that would remain a sporadic novelty throughout his symphony-writing career. In 2016, London-based Classic FM asked one of their staff writers to listen to, as consecutively as possible over several days, all 104 of Haydn's symphonic treasures and rank them from worst to first. It's a feat of concentration no one should attempt to repeat, but the challenge resulted in a highly interesting document, even if it is only one person's exhausted opinion. Hidden among the barely contained madness of his efforts were some observational gems, like how the rare slow first movements in Haydn symphonies fall into two camps—"spectral beauty" or "meandering plod." Ouch. At least Symphony No. 11 (which he awarded with a top ten spot) is from the former group with its "interlocking lines of melody that wind around each other most attractively." Additionally, he was struck by the Menuet, which includes an "impish trick" that delays the accompanying material by one beat for certain instruments, giving the Trio section a deliberately "clumsy" feeling. As numbers go, 11 is a long way from 104, but clearly Haydn was never anything but himself. The signature wit and creative spark that define him now were with him from the earliest days.
THE WORLD – Elsewhere in 1762, the Seven Years' War raged in Europe, Empress Elisabeth's death in Russia made way for Catherine the Great, and New York had its first St. Patrick's Day Parade.
THE CONNECTION – Though they regularly perform Haydn Symphonies on the Masterworks Series, these concerts represent the Utah Symphony premiere of No. 11.
Concerto for Clarinet and Orchestra, Op. 57
Duration: 24 minutes.
THE COMPOSER – CARL NIELSEN (1865-1931) – Anyone interested in reading Carl Nielsen's own thoughts about his incredible life in music must thank his daughter Irmelin. It was at her consistent urging that he offered his one and only autobiography for publication in 1927. It was a reminiscence of his early days called My Childhood on Funen. Also the birthplace of Hans Christian Anderson, Funen is Denmark's third largest island and, in and around its fertile farmland, it boasts castles, stone age ruins and Viking relics. The book only covers Nielsen's life up to his departure for Copenhagen to start his formal studies and, written from the distant perspective of the composer's last years, it is only fair to acknowledge that it includes the occasional embellishment.
THE HISTORY – Contemporary to the writing of the memoir for Nielsen was a project meant to capitalize on the popularity of his Wind Quintet (1922). The intention was to create separate concerti for each of the instruments in the Copenhagen ensemble that premiered the work, but sadly for the horn, bassoon, and oboe players of the world, Nielsen never completed the set. Of the two concerti he did write, the work for flute came first. By then, the Copenhagen Wind Quintet had a new flute player and the composition process for Nielsen was slow. The reception of the Flute Concerto was very positive but, just as with the autobiography, Nielsen needed some prodding to continue on to the next one. Work on the Clarinet Concerto finally got underway in the spring of 1928, and he was finished with the manuscript by August. The dedicatee was Aage Oxenvad and, according to one flowery reviewer quoted in a biography produced by the Carl Nielsen Society, Oxenvad was a perfect match for the music Nielsen created. "Oxenvad's sonority is in tune with the trolls and the giants," the commentator stated, "and he has soul, a rough and stocky primordial force mixed with naïve Danish mildness. Certainly Carl Nielsen must have had his particular sound in mind while composing this Concerto." Rough and stocky primordial forces and naïve mildness? This could have referred to Funen and Nielsen's earliest memories there. And it's not hard to imagine the composer thinking of his childhood, only recently published into the official record at the time, while he wrote the music for Oxenvad. Whether or not that is true, or even matters, Nielsen did contribute important, heartfelt works for wind musicians in his later years. In the words of scholar and biographer Robert Simpson, Nielson's Flute Concerto is "the best there is" and the Clarinet Concerto "is the greatest since Mozart." He's right.
THE WORLD – Elsewhere in 1928, the Winter Olympic Games were held in St. Moritz with the Summer Games in Amsterdam, the first radio broadcast of the controversial nightly serial Amos 'n' Andy occurred, and the Catholic institution Opus Dei was founded.
THE CONNECTION – These performances mark the Utah Symphony premiere of Nielsen's Clarinet Concerto.
Bird Symphony
Duration: 24 minutes in four movements.
THE COMPOSER – ARLENE SIERRA (b. 1970) – American Composer Arlene Sierra lives in London and teaches at Cardiff University. Though she began piano lessons at age five, Sierra came to instrumental composing by way of an early interest in electronic music. Synthesized sound provided an exciting measure of freedom from the strictures of traditional notation, but she eventually began to crave the spontaneity of live, human performance. Sierra has defined her compositional voice as a drive to capture "drama, momentum, transition, color – often determined by mechanisms of conflict, competition, and strategy" and believes her explorations in electronica "inform some of the layering and shifts of density" in her instrumental work.
QUICK FACTS:
World Premiere commissioned by Utah Symphony from Composer-in-Association Arlene Sierra.
Previous performances this season of works by Arlene Sierra have included the Nature Symphony and Aquilo.
THE CONNECTION – These performances mark the Utah Symphony debut and U.S. Premiere of Composer-in-Association Arlene Sierra's Bird Symphony.
About Bird Symphony, from the composer:
Movement I: Warblers is based on the "transcribed songs of Warblers from across Utah and the American West."
Movement II: Hermits and Captives presents "a birdsong field recording over an orchestral accompaniment, along with additional transcriptions of the songs of captive birds."
Movement III: Female Birdsong is a study of "songs transcribed exclusively from female birds."
Movement IV: Utahraptor "is an imagining of the eponymous feathered dinosaur," and its iconic, proto-avian characteristics.
In the South, Op. 50 ("Alassio")
Duration: 19 minutes.
THE COMPOSER – EDWARD ELGAR (1857–1934) – Elgar was prone to stress-related infirmities even in the best of times. He was riding high at the turn of the century thanks to the popularity of the Enigma Variations but needed a break after the completion of his oratorio The Apostles. Underlying everything, the successes and the fatigue, was the burden laid on by his hopeful countrymen for a grand "English" symphony. It was an important creative project for Elgar, one he took very seriously, but it continued to frustrate him. Travel often served as a tonic for Elgar, and Italy was his preferred refuge after 1903. He visited there at least five times over the next decade.
THE MUSIC – It was a common custom in the 19th and early 20th centuries for people of means in Europe's colder countries to winter in Italy and Spain. For a few of the artistic French, Spain became an obsession. Italy too proved a capable enchantress with Mendelssohn's 4th Symphony and Strauss' Aus Italien serving as prime examples of her charms. Elgar's first trip occurred shortly after the premiere of The Apostles in 1903. The piece was an instant hit, but no amount of praise for his other works would be enough to relieve the pressure Elgar felt to compose a true symphony. The pride of his nation was at stake, and he knew nothing sort of a definitive statement of English consequence would do. To free his mind from this weight for a bit, Elgar first travelled to Bordighera but found it too full of British expats to feel much like a break from the expectations of home. From there Elgar made his way to the town of Alassio and, in that coastal city, he found a ready source of inspiration, though not yet for the symphony he knew his people wanted. While called an overture, In the South is more rightly identified as a tone poem in its design and impact. Comparisons to Strauss are obvious in this regard, not only for the similarity of the source locale (recall Aus Italien, mentioned above) but also for the athletic, boisterous opening measures that bring Don Juan to mind. Elgar said the music came to him "in a flash" while walking by an ancient Roman road and that all that remained was to simply "write it down." Like Strauss, Elgar's tonal imagery is notable for its facile mood shifting and colorful orchestration. Elgar commonly linked his descriptive music with texts that inspired him, finding words as provocative as vistas. The score of In the South is one such manuscript. It included several quotations from the poetry of Tennyson and Byron that evoke "lands…of olive, aloe, and maize and vine" as well as a reference to old Italy as "the garden of the world."
THE WORLD – Elsewhere in 1904, The Anglo-Tibetan Treaty was signed, the stage play Peter Pan debuted in London, and the Herero people of South-West Africa staged an uprising against German colonial rule.
THE CONNECTION – In the South has only been performed by the Utah Symphony on two previous Masterworks programs. The most recent concerts were in 2013 under Thierry Fischer.
---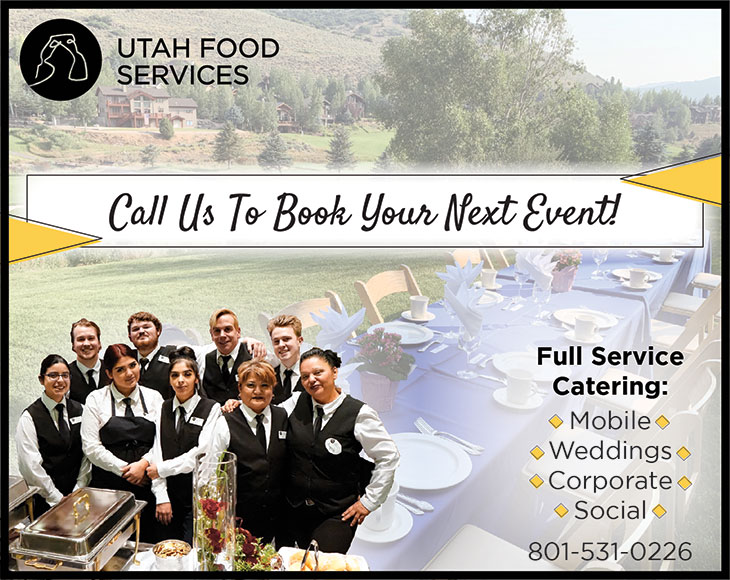 ---