History of the Music
History of the Music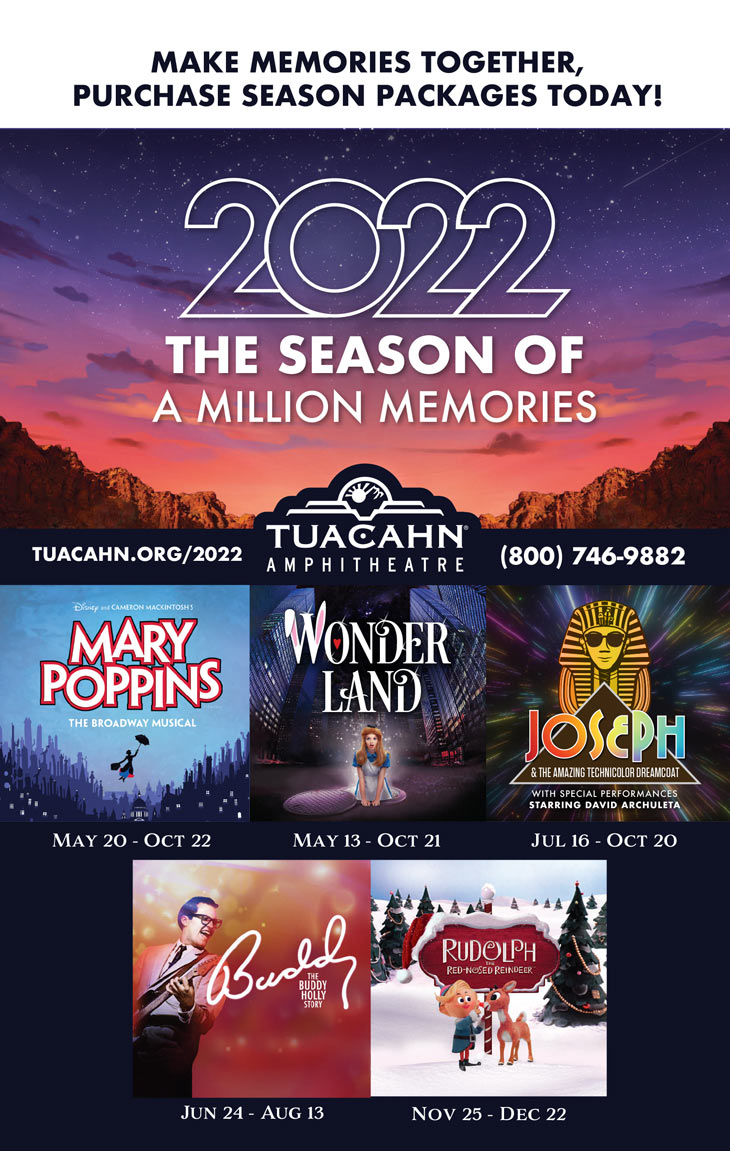 ---
By Jeff Counts
Prélude à "L'après-midi d'un faune" (The Afternoon of a Faun)
Duration: 10 minutes.
THE COMPOSER – CLAUDE DEBUSSY (1862–1918) – By 1890, Debussy was finally ready to free himself from the Wagnerian tendencies of his youth. It was a resilient condition with no known cure, so he tried out a few different self-made remedies. These included further explorations of "exotic" traditional music from Spain and other cultures, and an even deeper association with the French Symbolist poets who held court in Paris during the last decades of the century. One of his most influential collaborators from that particular cadre was Stéphane Mallarmé, who invited Debussy to participate in a theatre project based on his landmark poem The Afternoon of a Faun.
THE HISTORY – Sadly, the project never happened. But Debussy did his part, and the resulting Prélude signaled a critical shift in the composer's career. It was the first complete realization of his unique orchestral style and a shot across the bow of tradition – a soft shot, to be sure, but one that was every bit as significant as a middle-period Beethoven symphony or The Rite of Spring. The poem itself is a dreamlike collection of phrases from the opening flowers that "arch in the air, heavy with tufted slumbers" to the final farewell in anticipation of "the shade that you became." These gorgeous little word feasts are meant to be consumed as impressions and imagery, not the ingredients of a conventionally constructed story. Debussy designed the phrases of his Faun prelude with exactly the same intent and did so by ignoring nearly every structural expectation of his time. As a result, he opened the eyes of the world to the possibilities of a new, definitively post-Romantic (and post-Wagnerian) kind of expression. But what did it mean? If the old strictures of musical form, a collection of concepts that were already on the ropes thanks to Wagner and others, could be even more easily abandoned and to such dramatic new effect, what other surprises did the coming century have to offer? Debussy would have a lot to say on the matter going forward. With Faun, he had shared his rare gift for making words and pictures expressly manifest in music. A poem as subtle and indirect as Mallarmé's would have been resistant to the efforts of just about any other composer and that challenge fit Debussy's vision of an unburdened intimacy of sound perfectly. In 1893, he described his music as being "not the expression of a feeling, it's the feeling itself." In these ten short minutes delivered to the world a year later, the concepts of melody, harmony, instrumentation, and everything else related to composition were changed forever.
THE WORLD – Elsewhere in 1894 was the beginning of the Dreyfus Affair in France, the Tower Bridge opened in London, the International Olympic Committee was founded, and the site of the Chicago World's Fair was destroyed by fire.
THE CONNECTION – Afternoon of a Faun was last presented on a Utah Symphony Masterworks program back in 2015. Thierry Fischer was on the podium.
Nature Symphony
Duration: 21 minutes in three movements.
THE COMPOSER – ARLENE SIERRA (b. 1970) – American Composer Arlene Sierra lives in London and teaches at Cardiff University. Though she began piano lessons at age five, Sierra came to instrumental composing by way of an early interest in electronic music. Synthesized sound provided an exciting measure of freedom from the strictures of traditional notation, but she eventually began to crave the spontaneity of live, human performance. Sierra has defined her compositional voice as a drive to capture "drama, momentum, transition, color – often determined by mechanisms of conflict, competition, and strategy" and believes her explorations in electronica "inform some of the layering and shifts of density" in her instrumental work.
THE HISTORY – Nature Symphony was commissioned by the BBC Orchestra and BBC Radio 3 for premiere in 2017. According to Sierra's website, it is the "largest statement so far in a…series of works that explore concepts from the natural world. As with the pieces Urban Birds, Colmena, and Butterflies Remember a Mountain, it is the mechanics and processes of nature, rather than a simple reflection or meditation, that form the basis for Sierra's compositional approach." Her website also includes a wonderful program note by Shawn G. Miller that lays out the intentions of each of Nature Symphony's three movements. Movement I (Mountain of Butterflies) is built on material from the aforementioned piano trio Butterflies Remember a Mountain and continues Sierra's exploration of migration with an emphasis on its endpoints. One such place occurs in Mexico where monarch butterflies form "a literal mountain of beautiful, ancient insects" at the conclusion of their world-spanning journeys. Movement II (The Black Place) draws its inspiration from the work of Georgia O'Keeffe "whose paintings of a stretch of black hills in New Mexico have a similarly austere but slow-burning aspect." Sierra's concern over the incursion of fracking interests into the area led her to seek a secondary influence from one of her own previous works. The music employs overlapping melodic fragments from Hearing Things, Sierra's 2008 setting based on the environmental poetry of Catherine Carter. In the final movement (Bee Rebellion), Sierra returns to her ongoing fascination with game theory as she studies the phenomenon of sudden bee colony anarchy due to chemical and hormonal triggers. In Miller's description, the music affects a "buzzing, quasi-mechanical orchestral texture that is subjected to outbursts, both cyclical and unpredictable, resulting in an accumulation that brings no resolution."
THE WORLD – Elsewhere in 2017, the Women's March on Washington occurred, the Rohingya refugee crisis in Myanmar led to at least 400,000 desperate escapes into neighboring Bangladesh, Robert Mugabe was ousted in Zimbabwe, and Kazuo Ishiguro was awarded the Nobel Prize in Literature.
THE CONNECTION – These performances mark the Utah Symphony debut and U.S. Premiere of Composer-in-Association Arlene Sierra's Nature Symphony.
Violin Concerto
Duration: 28 minutes in three movements.
THE COMPOSER – ALBERTO GINASTERA (1916–1983) – Argentinian composer Alberto Ginastera was a musically talented child whose gifts were carefully nurtured with private lessons and formal studies at the Williams Conservatory in his hometown of Buenos Aires. Shortly after he entered the National Conservatory of Argentina as an undergraduate, the world began to take notice of him. His music at first reflected a highly nationalistic style that made creative use of Argentinian folk melodies and traditions but, after spending time in the United States and Europe through the 1940s and early 1950s, he began to shift his voice into a more international register. Growing in tandem with his eclectic musical tastes was an unwelcome set of political ideals, so Ginastera was forced to leave Buenos Aires for good in 1969.
THE HISTORY – Ginastera's late period (from 1958) was a full departure from the cultural ruminations of his youth. He referred to this time as his "neo-expressionist" phase and, in it, he experimented with every modernist technique he could get his hands on. Surrealism, serialism, microtonality, polytonality, aleatory. You name it, he tried it. The Violin Concerto is a product of this intense compositional intrepidity. It was commissioned by Leonard Bernstein and the New York Philharmonic for their opening season in Lincoln Center. It was an incredible honor, but Ginastera was not able to meet the deadline. When the work eventually got its premiere the next year in October of 1963 the soloist was Ruggiero Ricci and, according to one reviewer of the concert, his handling of the extremely difficult passagework elicited a hearty (and rare) ovation from the orchestra itself. Apparently, a full rehearsal had been impossible before the morning of the premiere, so Ricci's onstage colleagues were likely as impressed with his nerve as his facility. The staggering challenges for the violinist are matched by intellectual demands for the listener that have probably made orchestras reluctant to embrace this concerto as standard repertoire. But it is a mistake to overlook this very fine example of the form. If nothing else, Ginastera has crafted a fascinating study of individual and ensemble sonority and distilled mid-20th-century compositional thought into one concise and vivid mission statement. The first movement opens with a long cadenza that is followed by a set of six accompanied "studies" that successively vary the central tone-row. The lyrical second movement shrinks the orchestra down to 22 "soloists" while the finale asks the violinist to play at a nearly inaudible whisper before tackling fragments of Paganini's 24th Caprice, which are meant to move through the music like the watchful ghost of the great master himself.
THE WORLD – Elsewhere in 1963, John F. Kennedy was assassinated, the USSR sent the first woman (Valentina Tereshkova) into space, The Beatles recorded I Want to Hold Your Hand, and Kenya gained independance.
THE CONNECTION – These concerts represent the Utah Symphony premiere of the Ginastera Violin Concerto.
Fantasy on Bizet's Carmen for Violin and Orchestra, Op. 25
Duration: 13 minutes.
THE COMPOSER – PABLO de SARASATE (1844–1908) – Spanish violin virtuoso and composer Pablo de Sarasate began his studies at the age of 5. At 15, he embarked on the series of concert tours that would make him famous. The international tours continued without significant pause for nearly three decades, a time during which Sarasate sat for a portrait by James McNeill Whistler and lent his name (and golden sound) to several important masterpieces for his instrument. As a dedicatee, he was the beneficiary of works by Saint-Saëns, Bruch, Lalo, and others. He also composed a large volume of pieces for the violin himself. Of the 55 or so known to exist, most are neglected today, and Sarasate is best known for his Zigeunerweisen of 1878 and the Carmen Fantasy from 1883.
THE HISTORY – Though many composers were inspired by his virtuosity, no one got more out of Sarasate's dazzling technique than himself. It must have seemed like every traveling instrumental superstar of the 19th century composed their own showpieces, but not all of them were as skilled with the pen as the sword. Sarasate, for his part, was a very capable creator whose talents were never more apparent than in the Carmen Fantasy, based on music from Bizet's increasingly popular 1875 opera. Sarasate was certainly no fire-breather as a performing artist. His sweet, clear tone and effortless facility were more suited for recitals and salons than the Brahms Concerto, so most of what he wrote for himself is considered lighter fare by our standards. The Carmen Fantasy both confirms and stretches this notion, providing an opportunity for the soloist (himself and all the many ambitious technicians since) to interact with the orchestra like a dramatic character, not merely an icy embodiment of physical genius. Five sections divide the Fantasy. After a short introduction, the curtain opens with material from the Act IV Entr'acte Aragonaise. From there, we move to a highly stylized distillation of music from the Habanera of Act I, followed by a brief interlude. The much-loved Seguidilla is next, with the "Gypsy Dance" section of Act II bringing the work to a rousing, pyrotechnic close. As previously mentioned, violinists of every stripe from Sarasate's time forward have used his music to measure themselves against history. In truth, none of them could escape his tests if they wanted to. The Carmen Fantasy serves equally as a necessary rite of passage for teenage phenoms, a late stage calling card for adventurous veterans and everything in between. By design, the lack of emotional density in Sarasate's writing leaves space for the personality of each type of player to shine very brightly indeed.
THE WORLD – Elsewhere in 1883, Life Magazine was founded in the US, Krakatoa erupted, the character of Pinocchio made his first appearance in Italy, Franz Kafka was born in Prague, and the last Quagga died in Amsterdam.
THE CONNECTION – This is the first time that Sarasate's Carmen Fantasy has been performed on a Utah Symphony Masterworks concert.
---
---