Welcome Letter
Welcome Letter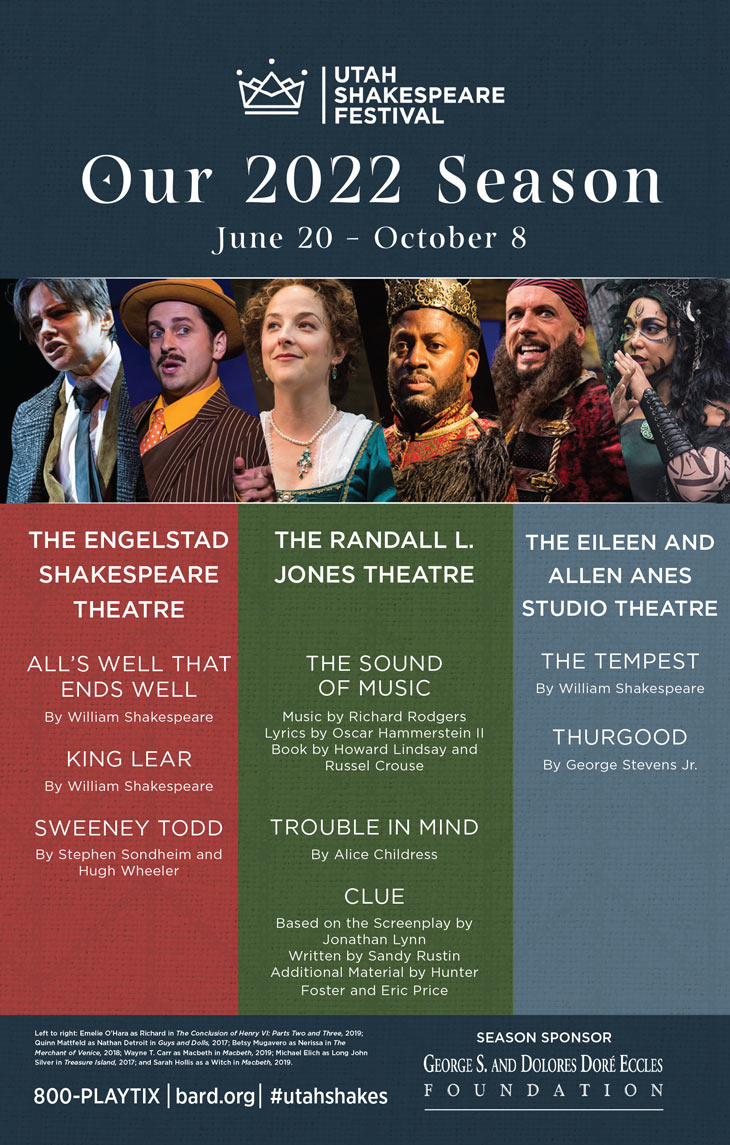 ---
Steve Brosvik
---
President & Ceo
---
Thierry Fischer
---
Music Director
---
Thomas Love
---
Board of Trustees Chairman
---
Welcome to Abravanel Hall and to a new year of exhilarating concerts of great live music played by the incomparable musicians of the Utah Symphony!
In January and February, the orchestra will perform four inspiring and diverse Masterworks programs conducted by Thierry Fischer and guest conductor Robert Trevino—and featuring pianists Benjamin Grosvenor and Joyce Yang and violinists Daniel Lozakovich and our very own concertmaster Madeline Adkins. The concert programs will include music from beloved 19th and 20fth century composers Stravinsky, Grieg, Rachmaninoff, Ravel, Liszt, Tchaikovsky, and Prokofiev, as well as lesser-known yet highly revered Pulitzer Prize winning composer George Walker. The programs also include music from living composers John Adams, Paulo Costa Lima, and Nathan Lincoln de Cusatis. On a lighter note, be sure not to miss A Rodgers and Hammerstein Celebration, led by our former Principal Pops ConductorJerry Steichen and featuring Broadway stars and the Utah Opera Chorus, as well as the continuation of our Film in Concert series with a screening of Harry Potter and the Half Blood Prince with the score performed live by our orchestra.
If that weren't enough, did you know that in addition to the more than 100 subscription concerts and operas presented in our home venues, Utah Symphony | Utah Opera performs more than 200 education performances statewide in a typical academic year? And that nearly one-third of our total audience is comprised of students? For example, in February we will resume our in-person fifth-grade concerts where we anticipate as many as 20,000 fifth-grade students will attend special concerts in Abravanel Hall—an annual tradition for generations of our youth. These events are just a few of the many programs we offer free of charge to supplement the core music curriculum for Utah students.
Our ability to reach so many students is due, in significant part, to the Utah State Legislature, which funds over one-third of the cost of these programs. Credit also goes to our many donors who cumulatively match the state's support two to one. Thank you for your support and advocacy of Utah Symphony | Utah Opera, and please thank your legislators for their support. It is through your involvement that we are able to connect the community through great live music!
With sincere best wishes for a healthy and prosperous new year,
Steve Brosvik
President & Ceo
Thierry Fischer
Music Director
Thomas M. Love
Board of Trustees Chairman
---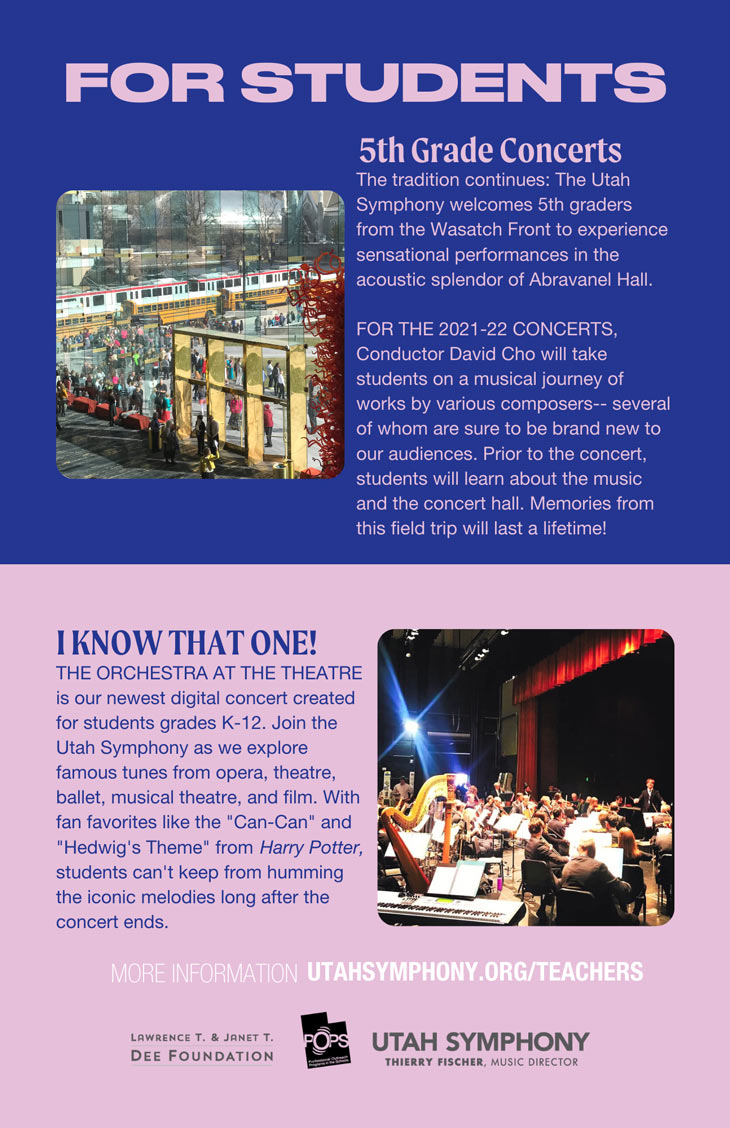 ---