History of the Music
History of the Music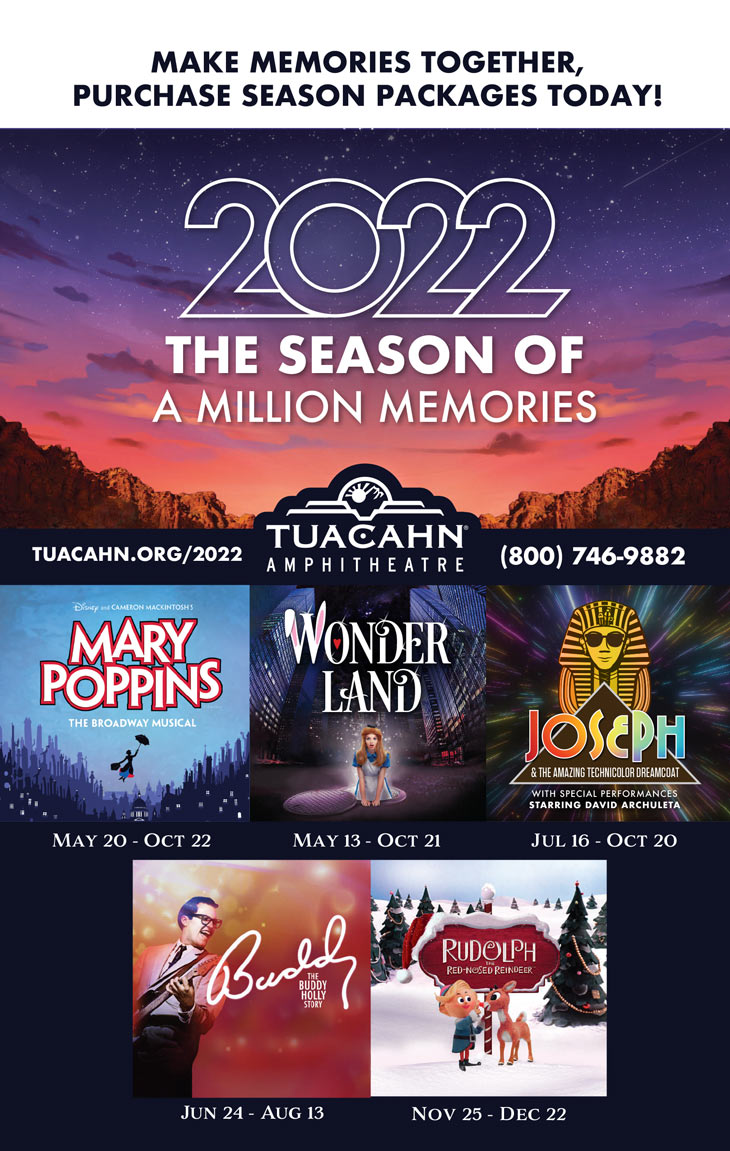 ---
By Jeff Counts
Sinfonia No. 4, "Strands"
Duration: 11 minutes.
THE COMPOSER – WALKER (1922–2018) – There are many composers who suffer from a lack of appropriate recognition during their time, artists whose productivity and importance go unrewarded for far too long. George Walker is one such musician, and every American should endeavor to learn more about him. Even though his name is spoken more often today, thanks to good faith efforts across the classical music industry to finally reckon with representation, Walker's contributions to this artform should be enumerated regularly and fully. Some stats: Walker started piano lessons at the age of 5; graduated high school at 14; entered Oberlin College that same year and graduated at 18; became the first ever black graduate of the Curtis Institute in 1945 with Artist Diplomas in piano and composition; toured Europe in 1954; won a Pulitzer in 1996; wrote over 90 works during his long life; and is currently among the most performed American composers of any race.
THE HISTORY – "I was taught in more universal terms," stated Walker in an interview for State of the Arts New Jersey in 2012, "not just what is black, or what is American, but simply what has quality." As an unintentional pioneer in a field already centuries old, Walker knew his music would be judged harshly for any perceived lack of seriousness and worked hard to create pieces that could exist independently of expectations based on his heritage. Sprinkled throughout Walker's catalogue of orchestral works are five Sinfonias, the last of the set being the final work he wrote before he died in 2018. Before that, however, came Sinfonia No. 4 in 2012 (which precipitated the interview quoted above). Commissioned by the New Jersey, Pittsburgh, Cincinnati, and National symphonies in celebration of the composer's 90th birthday, Sinfonia No. 4 is subtitled "Strands". This descriptive name refers to the interwoven melodic and thematic threads that course through the work's 11-minute progress. Walker described the piece as "complex, intense and compact" and added that he wanted his Sinfonia No. 4 to be more than an "overture or extended fanfare". To reinforce the music's generally mosaic texture, two spirituals, "There is a Balm in Gilead" and "Roll, Jordan, Roll" are quoted, sometimes in a series of subtle instrumental handoffs. In a different interview, this one not of Walker but about him two years after his death, Sir Simon Rattle described Walker's music as not "avant-garde" but "tough, strong, deeply felt, extraordinarily well put-together and absolutely his own voice." Maestro Rattle was referring specifically to the Sinfonia No. 4 when he made this apt observation in 2020 and his relatively recent awareness of Walker's music mirrors our own. Let's join him and spread the word!
THE WORLD – Elsewhere in 2012, Queen Elizabeth celebrated her diamond jubilee, Hurricane Sandy rocked the US coast, the Transit of Venus occurred, and the Mayan Calendar ended without event.
THE CONNECTION – These concerts represent the Utah Symphony first performances of George Walker's Sinfonia No. 4.
Concerto in A minor for Piano and Orchestra, Op. 16
Duration: 30 minutes in three movements.
THE COMPOSER – EDVARD GRIEG (1843-1907) – Grieg was newly married (to his cousin) and only a few months into fatherhood in the summer of 1868 when he sought out some rural seclusion in Denmark. As a 25-year-old who was expected to give musical voice to the Norwegian culture, Grieg needed a little quiet. Norway's other great hope for a champion, the composer Rikard Nordraak, had died young in 1866 so Grieg must have felt the full weight of the national expectations the two once shared. Nordraak's influence would live on in Grieg. It was through their fleeting friendship that Grieg "first learned to know the northern folk tunes and my own nature."
THE HISTORY – Grieg began work on his one and only piano concerto during that Danish summer in 1868 but made revisions to it in each of the next four decades, the last coming just weeks before his death in 1907. The premiere performance of 1869 did not occur in Grieg's native Norway but rather in Denmark, and it wasn't just because he wrote the piece there. Copenhagen at the time was a much more fertile environment for serious concert music than Oslo (then called Christiana) and it makes sense that Grieg was hoping to make a more international statement if he could. No one at home had much time to be upset though, as the concerto's resounding success (with even the "critics applauding with all their might") would necessitate an Oslo performance just a few months later. It was an important moment in Grieg's continuation of Nordraak's march towards a nationalistic Norwegian musical identity. But however loyal and earnest, Grieg was not inclined to simply carry another man's torch. His brief association with Nordraak left him with a renewed affinity for Norwegian folk songs, but he never became a regular "quoter" of them in his compositions. His instinct was to be suggestive of his history through textural reference and rhythmic allusion, an ideal most perfectly realized in the finale of his concerto. So simultaneously simple and sophisticated, this is possibly Grieg's most popular work today and was, for a time, among the most treasured and performed piano concerti of any composer. Indeed, even Grieg's peers (though Grieg may not have yet seen titans like Liszt and Tchaikovsky as peers per se) acknowledged the greatness of his creation. Thankfully, the music suffers little from its well-earned ubiquity and still proves fresh and vital in any setting. The piece itself nods respectfully to Robert Schumann in both structure and key, but also invokes the bravado of Franz Liszt with its brilliant and challenging flourishes.
THE WORLD – Elsewhere in 1869, War and Peace was published in book form, the Cutty Sark (the world's last surviving clipper ship) was launched in Scotland, the "Golden Spike" was driven in Utah.
THE CONNECTION – Grieg's Piano Concerto last appeared on the Masterworks Series back in 2018. Kazuki Yamada conducted and Alexandra Dariescu was soloist.
Pétrouchka
Duration: 34 minutes in four sections.
THE COMPOSER – IGOR STRAVINSKY (1882–1971) – If the half-decade before The Great War is viewed as a delayed but final sunset on the 19th century, its potency as an epochal shift is perhaps best revealed by the artists who responded to it. The Firebird was the piece that put Stravinsky on the international musical map back in 1910 but had another composer (Anatol Liadov) not declined the Ballets Russes commission, the opportunity would not have fallen to him. And had Stravinsky not been gifted with such a chance, the road to The Rite of Spring might not have been so open. In fact, the leap of personal faith for the composer that occurred between The Firebird and The Rite mirrored the global moment, in that one piece looked back while the other denied the past entirely. There was a step between these two landmarks, let us not forget, one that had its own messages for the new century.
THE HISTORY – Pétrouchka began life as what Stravinsky called "a sort of Konzertstück" in which "the piano would play the most important part". The Firebird had only recently changed his life by making him a superstar, but he was anxious to throw off the old-fashioned chains of it. No longer content to reflect the sounds and habits of his teacher Rimsky-Korsakov, Stravinsky was aiming his newly bolstered confidence into the future. But before tackling the challenges of The Rite of Spring in earnest, he felt the need to "refresh" himself with another work. From the start, Pétrouchka was intended to provoke. When Diaghilev heard early sketches of it, he was entranced. He had come to visit Stravinsky on the pretense of previewing music from The Rite but forgave the composer's trespass by demanding he first turn the budding "concertpiece" into a full ballet. The subject was perfect for the nose-thumbing Stravinsky was planning. The puppet Pétrouchka was, according to the composer, "the immortal and unhappy hero of every fair in all countries." The scenario of the ballet included scenes both grand and intimate, from the opening Shrovetide Fair to the lonely confines of Pétrouchka's puppet theater room. Story points like Pétrouchka's lost love for the ballerina and death at the hands of a rival for her affections gave Stravinsky a chance to explore a blunter and more piquant musical language than the one he used for The Firebird. The resulting ballet and the re-orchestrated suite he built from it in 1947 were huge successes. It is interesting that Stravinsky worried the Paris premiere of Pétrouchka might raise the eyebrows of those who perceived in it a critical jab at the sentimental Russian romanticism that informed The Firebird. But he also admitted this was exactly what he intended. Everything that came next for Stravinsky is thanks in part to the courageous sounds and ideas he tested first in Pétrouchka.
THE WORLD – Elsewhere in 1911, George V was crowned King of England, the Mona Lisa was stolen by a Louvre employee, and Norwegian explorer Roald Amundsen reached the South Pole.
THE CONNECTION – The 1947 Pétrouchka Suite has been performed many times on the Utah Symphony Masterworks series. The most recent concerts were in 2016 under Jun Märkl.
---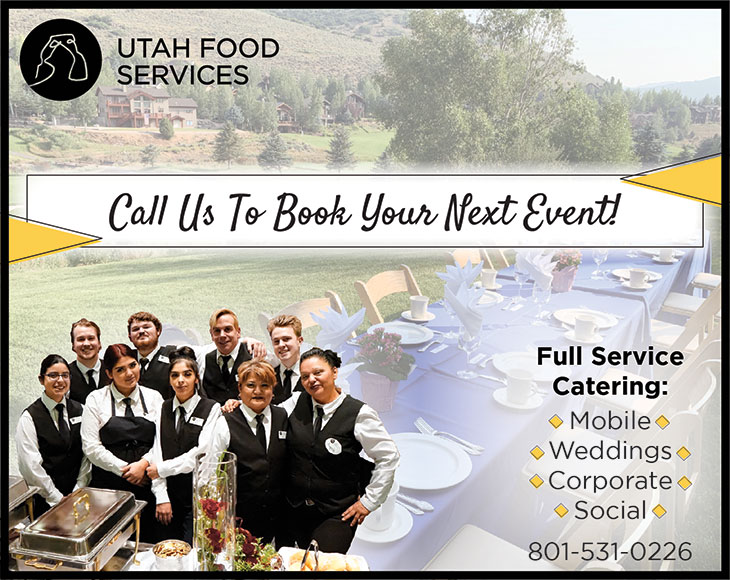 ---