History of the Music
History of the Music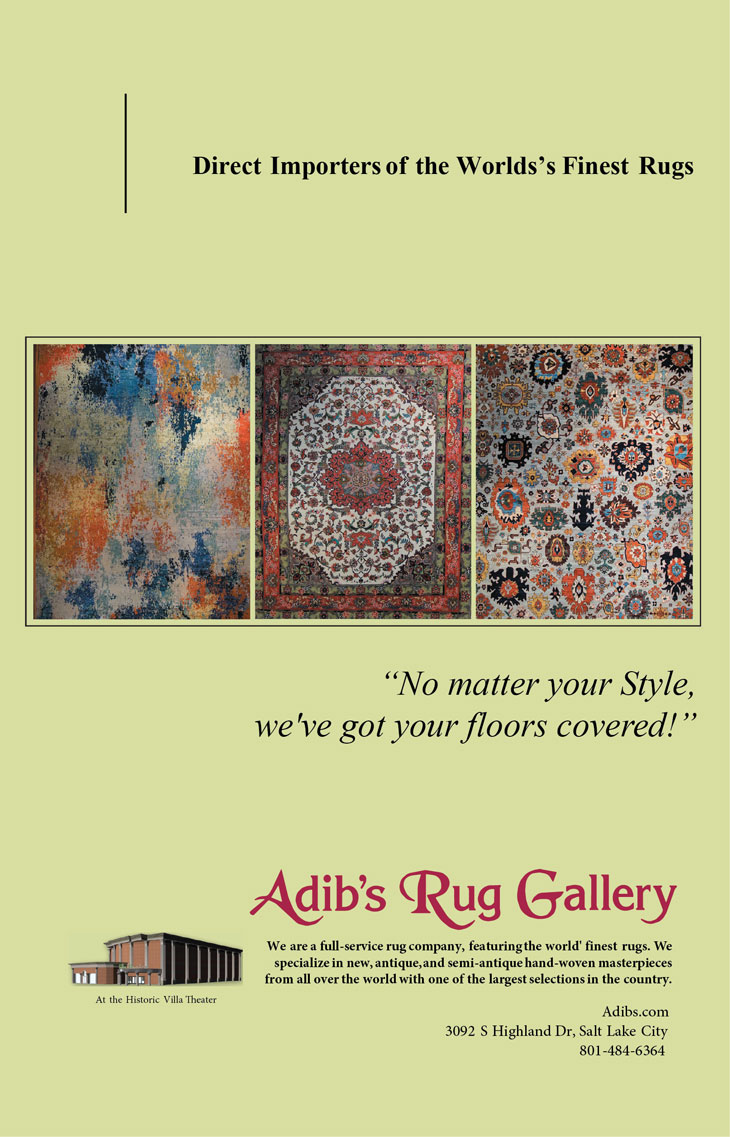 ---
---
By Jeff Counts
Near Midnight
Duration: 10 minutes.
THE COMPOSER – HELEN GRIME (b. 1981) – Helen Grime, who in 2020 was named a Member of the Most Excellent Order of the British Empire (MBE) for her services to music, is an English-born Scot whose music has been commissioned and performed by the world's most prestigious ensembles. She attended the St. Mary's Music School in Edinburgh and the Royal College of Music, where she studied oboe and composition. Grime's first big public success came from a pairing of those two professional pursuits when her Oboe Concerto (which she premiered as soloist) won her the Making Music category of the British Composer Awards in 2003. In addition to the MBE appointment, many honors have followed.
THE HISTORY – In a 2019 interview about one of her commissions, Helen Grime talked about her intellectual path as a composer. "Around 2005," she states, "I'd been wanting to write an orchestra piece for a while and I'd written an oboe concerto for myself to play, which was chamber orchestra and solo oboe. I had lots of ideas for combining different layers in music, and that's something which has become increasingly more important for me, and of course that's something you can really play, with an orchestra." Fast forward from 2005 to 2012 and this idea of playing with orchestral layers, sonic and thematic, is readily apparent in Near Midnight. From Grime's own program note for the work we learn, "As its title suggests, the piece has an introspective, nocturnal quality. The solitary, sometimes melancholy hours as one day moves into the next can be a time of reflection and unrest. When first sketching ideas for the piece, I came across a poem by D. H. Lawrence called ′Week-night Service.′ Its melancholic undertones, images of tolling bells, high-spun moon and the indifference of night, immediately struck a chord with me. Throughout the piece fanfare-like brass passages act almost like the tolling of bells, sometimes distant but often insistent and clangorous, these episodes act as important markers in the structure of the piece." Close study of the Lawrence poem provides a particularly good opportunity for chord-striking in we listeners as well. It is set in four sections, as is Near Midnight according to the next part of Grime's note, and there is more than a passing correspondence between them. Lawrence's "splashes of sound, endlessly, never stopping" are reflected in the "surging rising scales" of Grime's first segment. The "rapid outbursts" of her part two find balance with the "little jests" of his. Part three is the emotional centerpiece of both works and the "wise old trees" of Lawrence's closing verse are briefly evoked by the "reflective" nature of Near Midnight's final section.
THE WORLD – Elsewhere in 2012, the Mayan Calendar ended but the world did not, Queen Elizabeth II celebrated her Diamond Jubilee and the Curiosity Rover landed on Mars two months after the Transit of Venus.
THE CONNECTION – These performances represent the Utah Symphony premiere of Helen Grime's Near Midnight.
---
Scottish Fantasy, Op. 46
Duration: 30 minutes in four movements.
THE COMPOSER – MAX BRUCH (1838-1920) – Bruch, whose name we know today thanks to precisely two of his over two hundred works, deserves a more honorable place in our historical memory. He was a child prodigy, a beloved teacher, and a highly skilled conductor, who just happened to be born into a world lit by the lamps of legends. Beethoven had died not so long before. Mendelssohn held sway, temporarily but firmly. And everything was trending towards the later War of the Romantics between Brahms and Wagner that would dominate the continental conversation during Bruch's best years. What chance did an unassuming cop's son from Cologne have in such an environment?
THE HISTORY – Speaking of the War of the Romantics (between the musical conservatives and progressives of the late 19th century), it is important to remember that Bruch was not afraid to take a side, even if it cost him. As an elder stateman in his own right during the high moments of the debate, he was an avowed devotee of Mendelssohn and Schumann and an equally passionate opponent of Wagner and Liszt. This was a potentially risky position to maintain as the new century approached with its Mahlers and Schoenbergs and Richard Strausses. The world was leaving him behind and the posterity penalty would have been fatal if not for works like the First Violin Concerto and the Scottish Fantasy of 1880. Bruch's friendships with the violin virtuosi of his day (Ferdinand David, Joseph Joachim, Pablo de Sarasate) and his nine compositions for their instrument have defined his legacy. It's fitting, in a way. Bruch always believed that the violin could "sing a melody better than a piano" and his use of folk tunes provided the perfect material with which to prove the point. The Scottish Fantasy was written while Bruch was conducting in England and he made "free use" (a phrase from the original lengthy title of the work—Fantasia for Violin with Orchestra and Harp, with the Free Use of Scottish Melodies) of classics such as "Hey, the Dusty Miller," "Auld Robb Morris" and "Scots wha hae." The audience loved what it heard, but the formal freedom Bruch indulged with each of the tunes was a point of contention for some reviewers. In fairness, Bruch was no professional ethnomusicologist. He was much more interested in the spirit of each song and perfectly recreated their individual moods if not their literal constructions. The premiere was performed in Liverpool by Joachim (who was not at his best that night, according to the conductor, Bruch himself) but dedicated to Sarasate. Two great violin rivals, united by one of their most dedicated compositional champions.
THE WORLD – Elsewhere in 1881, the First Boer War came to an end, as did Ottoman control of Romania, the Boston Symphony was founded, the first appearance of the character Pinocchio occurred, and Russia's Alexander II was assassinated.
THE CONNECTION – The Scottish Fantasy was performed most recently in 2012 under the baton of Thierry Fischer. Fumiaki Miura was soloist.
---
Variations on an Original Theme, op. 36 ("Enigma Variations")
Duration: 29 minutes in 15 sections.
THE COMPOSER – EDWARD ELGAR (1857-1934) – Stories of how a certain piece of music came to be are occasionally more colorful than the work itself. Coincidences, accidents, alternating strokes of luck and genius—these are the central ingredients of such legends. As with so many others, this one seems too perfect to be true. Edward Elgar returns home after a busy day and sits down at the piano to unwind. He begins to idly improvise and summons a tune that catches his wife's ear. Her positive reaction to the theme leads him to playfully speculate on how some of their friends might render it and from this simple lark is born his most celebrated masterpiece.
THE MUSIC – The Enigma Variations, though humble and domestically adorable in inception, settled Edward Elgar's reputation once and for all on the international stage. It was a personal triumph that also served as a signal to the rest of Europe that England need no longer bow before the elite musical countries on the continent. The "Enigma" mentioned in the subtitle referred not to a single riddle in the score but two, the easiest to solve being the "friends pictured within." Each of the 14 variations bears the initials or nicknames of people close to the composer, including his wife, various fellow musicians and even himself. Only Variation XIII (" *** ") was left open to conjecture. The three asterisks placed there by Elgar were guessed at for many decades with the only contained quote from Mendelssohn's Calm Sea and Prosperous Voyage available for guidance. We know who it is now, as you will see in the accompanying Dramatis Personae by Scott Foglesong, but the question itself is emblematic of this music's status as a delightful investigational puzzle among Elgar's peers and admirers. For historians, then and now, the second of the "Enigmas" is the one that keeps the library candles lit until dawn. It is the notion that a hidden meta-theme haunts the original melody. Elgar himself encouraged this rumor of a popular tune that, though not literally extant in his music, was the material upon which his motto was based as a counterpoint. Whether or not this was just a savvy bit of marketing and misdirection, we will never know. Elgar took the truth with him to the grave and enjoyed every second of the speculation he heard in the meantime. The trendiest among the ongoing scholarly "solutions" to the supposed master enigma include Rule Britannia (the favored choice of an Elgar Society Journal correspondent), Auld Lang Syne (the favored choice of just about everyone else for a while), Pop Goes the Weasel, and recently, the Dies Irae.
THE WORLD – Elsewhere in 1899, Cuba was officially rid of Spanish rule, Sudan began a 56-year period of joint Egyptian/British control, the Fiat automotive company was founded in Italy, and Who's Who in America was published for the first time.
THE CONNECTION – Enigma Variations was last performed on the Utah Symphony's Masterworks series in 2012. Mark Wigglesworth was the conductor.
---
By Scott Fogelsong
Enigma Variations: Dramatis Personae
C.A.E. Caroline Alice Elgar, née Roberts, was the composer's wife. More importantly, she was his inspiration, amanuensis, and manager who gracefully shouldered the full-time job of caring for a hyper-sensitive musician given to fits of depression. Posterity owes Lady Elgar an immeasurable debt; without her, many of Edward's finest works would likely never have come to pass.
H.D.S-P. Hew David Steuart-Powell was an amateur pianist who played trios with Elgar and a cello player named Basil Nevinson (who is the B. G. N. of Variation 12.)
R.B.T. Richard Baxter Townshend was an amateur actor with a deep voice that he could turn falsetto in a heartbeat. Judging from Elgar's whimsical, lighthearted setting, there must have been something a bit Charlie Chaplin-ish about him.
W.M.B. William Meath Baker was a keen musical amateur possessed of boundless energy, quite given to slamming the door as he caroomed out of a room—or finished his variation.
R.P.A. Richard Penrose Arnold, son of poet Matthew Arnold, was a dreamy man but also an enthusiastic conversationalist whose infectious laugh Elgar caught in a bubbling rhythmic figure (HA-ha-ha, ha-ha-HA-ha-ha).
Ysobel Isabel Fitton was an amateur violist, something of a pillar of the Worcester music community. Naturally, the viola gets all the best stuff.
Troyte Arthur Troyte Griffith was a blustering, phenomenally bright artist who enjoyed his many boisterous debates with Elgar, who honored him with a deliriously energetic tour de force for full orchestra.
W.N. Winifred Norbury was a gracious elder music lover who lived in a charming antique country house. She must have been a picture-perfect sweet little old lady, at least in Elgar's estimation.
Nimrod August Johannes Jaeger was Elgar's dear friend and publisher who faithfully boosted not only Elgar's career, but also contemporaries such as Hubert Parry. Jaeger is German for 'hunter'—thus the Biblical reference to Noah's mighty great-grandson. 'Old moss-head,' as Edward affectionately called him, was gifted with rare musical perceptiveness. It was Jaeger's unbounded admiration for Beethoven's adagios that lies behind the nobilissima visione of this celebrated variation.
Dorabella Dora Penny was a close family friend who suffered from a slight, albeit endearing, stutter. Elgar sketched her little disability with such affection that it would have been impossible for her to take offense—as indeed she did not.
G.R.S. George Robertson Sinclair is less the subject here than his bulldog Dan, who barks, frolics, tumbles, and eventually jumps into the River Wye. Dog and owner made a finely matched pair: Sinclair was every bit as explosive and accident-prone as his rowdy pet.
B.G.N. Basil Nevinson was the cellist who played trios with Elgar and Steuart Powell; not surprisingly, this variation gives the cello a starring role.
*** Lady Mary Lygon is the subject, although Elgar decided to omit her name when she and her husband left England for Australia. Elgar's subtitle "Romanza" informs us that this is more intermezzo than variation. The middle section quotes Mendelssohn's Calm Sea and Prosperous Voyage—friend Edward's good wishes for Lady Lygon's forthcoming journey.
E.D.U. Edward Elgar, identified by his wife's habit of addressing him as 'Edoo'. A glittering marchlike tune gives way eventually to a dramatic combination of both phrases of the main theme, culminating in a noble peroration that looks forward to the splendors of the First Symphony, only a few years in the future.
---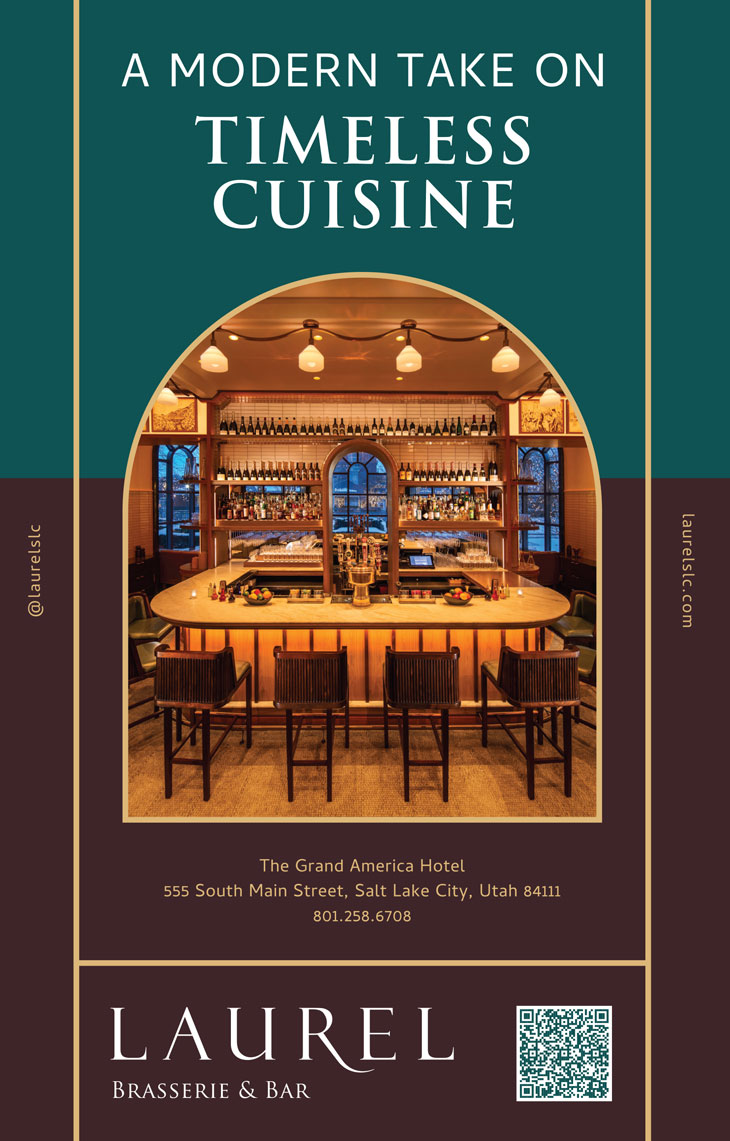 ---