Artists' Profiles
Artists' Profiles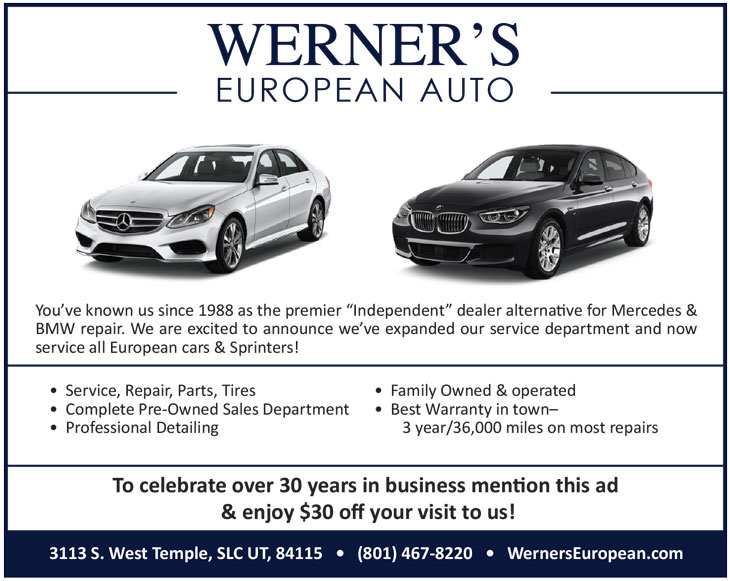 ---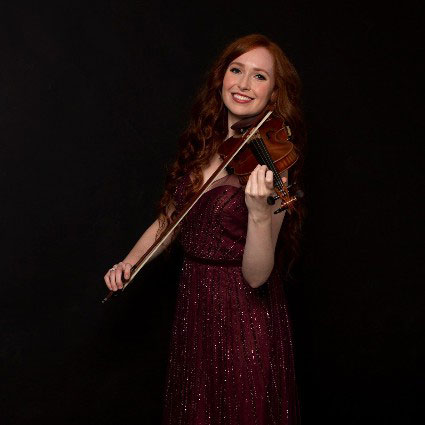 Tara McNeill
---
Guest Artist
Tara McNeill is a violinist, singer and harpist from Antrim, Ireland.
In August 2016 Tara became a member of the Irish Music Sensation 'Celtic Woman'. She is the second violinist to join the #1 World Music Artists and she is also the first multi-instrumentalist as she brings her harp and voice to the group.
Tara graduated with First class honours in the BA in Music Performance (violin) at the Royal Irish Academy of Music under the tuition of Michael D'Arcy. She has toured China, Argentina, Chile and Mexico with Camerata Ireland and world-renowned pianist, Barry Douglas, performed with the RTE Concert Orchestra and Ulster Orchestra, led the Ulster Youth Orchestra and both the RIAM Chamber and Symphony Orchestras. Tara performed the Irish premiere of Finzi's Violin Concerto in the National Concert Hall, Dublin in April, 2013.
Tara has toured Canada, China, Japan and Holland as both a singer and solo violinist with the vocal group Anúna. She is also the solo violinist on their album 'Illumination'. In Celtic Woman's 2015 TV special 'Destiny', Tara appeared playing the harp.
Orchestral tours have taken Tara throughout Europe, China, Japan, Korea and America performing in venues such as Carnegie hall, New York, Oriental Arts Centre, Shanghai and the National Centre for the Performing Arts, Beijing. She has won many awards including the Inaugural Flax Trust Classics £5000 bursary and The George & Angela Moore Flax Trust Classics Audience Award in 2012, the Leo Gibney Award for Chamber Music (RIAM), Ballymena Music Festival's prestigious Young Instrumentalist Award in 2009 and Holywood Music Festival's Ulster Bank Festival Gala Cup and the d'Arcy Cup and Award in 2010.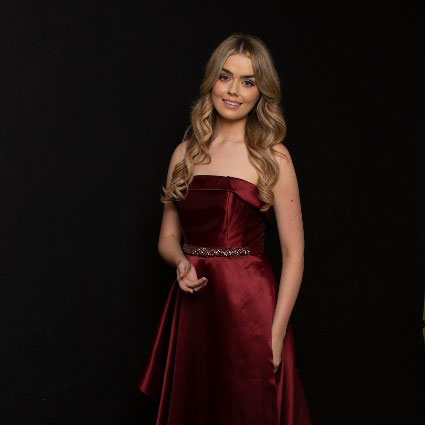 Megan Walsh
---
Guest Artist
Megan Walsh is 21 years of age and is from Navan, Co. Meath, Ireland. Her ambition has always been to have a career as a professional singer.
Megan studies at the Royal Academy Of Music in London and previously completed Grade 8 exams (Distinction) with the Royal Irish Academy of Music (Classical, Musical Theatre, and Popular Music). She also attained a Certificate in Acting Performance, First Class Honours, with the Irish Board of Speech and Drama.
Megan is a classically trained soprano, but is proficient in many genres.
Megan is a seasoned performer, having been on stage from a very young age. She has performed as a soloist in many prestigious venues, such as Carnegie Hall (New York), The Oddysey (Belfast), The RDS (Dublin), the National Concert Hall (Dublin),The Helix (Dublin), the Bord Gáis Energy Theatre and the National Convention Centre, (Dublin), to name but a few.
In 2014, at age 17, Megan won "The Soloist" competition with the "Cross Border Orchestra of Ireland". This journey took her initially to the USA, where she sang in New Jersey, then Connecticut and then on to the stage of the famous Carnegie Hall, New York. On returning to Ireland she performed, as a soloist, with the orchestra for two years, performing in many major venues across the whole Island of Ireland.
As a keen participant in the Irish Musical Society arena, Megan has performed many roles, both as lead and ensemble. She played "Cosette" in Les Miserables, "Mary Magdalene" in Jesus Christ Superstar, "Ida" (Honk), "Tracy" (Hairspray), "Sour Kangaroo" (Seussical), "Gabriella" (High School Musical), "Grizabella" (Cats), plus many other shows in supporting roles.
She has done tribute performances for the likes of "Christine" (Phantom of the Opera), "Maria" (West Side Story), "Maria" (The Sound of Music) and many others.
Megan has been involved in many Fund Raising events, the most notable being the Irish Rugby Football Union's Charitable Trust and the 'Lily Mae' charity (Tiny Dancer). She is open to requests for charity work, schedule permitting.
Megan was the 2015 holder of the Arklow Challenge Cup and the Kerryman's Association Lieder Cup (Arklow Music Festival 2015).
Muirgen O'Mahony
---
Guest Artist
Originally from County Cork in Ireland, Muirgen has been performing as an actor, singer and instrumentalist for almost 10 years. She studied as a classical soprano at the Cork School of Music before furthering her training in musical theatre at the Royal Academy of Music in London.
Over the past number of years, Muirgen has been lucky enough to share the stage with some amazing performers and musicians. She has performed on several occasions as a soloist with the RTÉ Concert Orchestra at the National Concert Hall, most notably in their New Year's Eve Gala Concert in 2018.
Most recently, as part of RTÉ 'Winter Sessions', Muirgen featured in 'The Musicals' alongside Susan McFadden and Killian Donnelly—a project that was recorded at the RDS in Dublin and was televised in early 2021.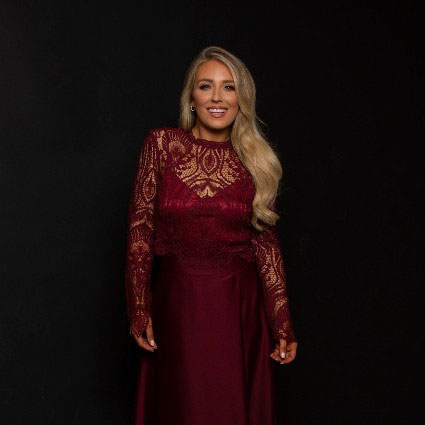 Chloë Agnew
---
Guest Artist
Chloë Agnew is an internationally renowned singer who shot to fame for her integral part as the youngest and one of the original members of the world-famous music group 'Celtic Woman' which she joined when she was just 14. Born in Dublin, Ireland to entertainer Adéle "Twink" King and Irish oboist David Agnew, Chloë began professionally acting, singing and dancing at a very early age, making first television appearance on her mother's TV program at just four weeks old, and her first singing début on National Television at the age of 6.
In 1998 Chloë had won the Grand Prix at the First International Children's Song Competition in Cairo, Egypt, where she represented Ireland. She made her PBS début in 1999 as part of Handel's Messiah performing alongside the legendary Gladys Knight, Chaka Khan, Roger Daltrey and Aidan Quinn. In 2004 Chloë had just finished recording her second solo album when she was cast as one of the original soloists for Celtic Woman.
The Celtic Woman PBS Special first aired in March 2005 and within weeks the group's eponymous debut album reached #1 on Billboard's World Music chart. It eventually toppled Andrea Bocelli's 68-week run at the #1 spot on 22 July 2006. The album ultimately held the top position on the Billboard World Music chart for 81 weeks. Their second album, Celtic Woman: A Christmas Celebration knocked their first album to the #2 spot on the World Music chart when released in October 2006.
To date Chloë is featured on a total of 14 of Celtic Woman's albums, recording songs in English, Irish, Latin, Japanese, Italian and German on their various albums, which have sold more than eight million copies worldwide, and all of which have debuted at #1 on Billboard's World Music chart. Celtic Woman have sold out concerts in prestigious venues across the globe from Carnegie Hall -NYC, Red Rocks, Colorado, Radio City Music Hall to several Arenas in Europe, Japan and Australia, performing for almost three million fans. She has performed with Celtic Woman on hit US TV shows such as Dancing with the Stars, Regis and Kelly, The Today Show and Good Morning America and many more. In 2013 Chloë made a guest appearance on the hugely successful show 'Bold and the Beautiful'.
Chloë had the incredible honor of performing for three consecutive US Presidents (Clinton, Bush and Obama) before she turned 20. She has also performed for the Chairman of the Joint Chiefs of Staff General Martin Dempsey and has collaborated with amazing artists such as Chris De Burgh, Anne Murray, Selim Kagee and PS22 Chorus to name but a few. As a solo artist Chloë teamed up with renowned Italian tenor, Alessandro Rinella and Warner Chapel Music Producer Leo Z on the song "L'Assenza". In 2012 she was named Best Female Vocalist at the Irish Music Awards.
Chloë performed with Celtic Woman for almost a decade before moving on to pursue a solo career in 2013. The past 6 years have been busy for the singer; performing at Croke Park's Stars, Choirs and Carols Guinness Book of Records concert to crowd of 15,000; singing in front of 20,000 strong audience and alongside 2,000 mass pipe and drum musicians at the international Military Tattoo festival in Basel, Switzerland and the Cape Town Military Tattoo; onstage with longtime Celtic Woman colleague Lisa Kelly and esteemed Irish tenors Paul Byrom, Emmet Cahill and Emmett O' Hanlon (former members of Celtic Thunder) and with Grammy and Emmy nominee and voice of Riverdance Michael Londra at The Fred Amphitheatre in Georgia.
Chloë performed at the prestigious Ryman Auditorium in Nashville and collaborated with Emmy award-winning tenor Eamonn McCrystal on his album And So It Goes in a duet with the legendary Rita Wilson. She is featured in several television shows that are currently airing on PBS including The Power of Music with Ethan Bortnick and Damian McGinty (Glee Project/Celtic Thunder), and the Nathan Carter Celtic Country show. Chloë has been touring with top Irish artist Nathan Carter since 2017 and is the headline act for the award-winning Atlanta Pops Orchestra on its National US tours.
Chloë's début solo single 'Love is Christmas', entered the Top 10 in the iTunes music charts. She followed this with her début solo EP The Thing About You in 2018. Produced by Joshua Spacht and Brian Hitt, the EP features 5 tracks, four of which she wrote herself. Recorded between studios in Nashville,TN and Hollywood,CA, Chloë's new musical style is unlike anything fans have heard before from this talented Irish songbird.
---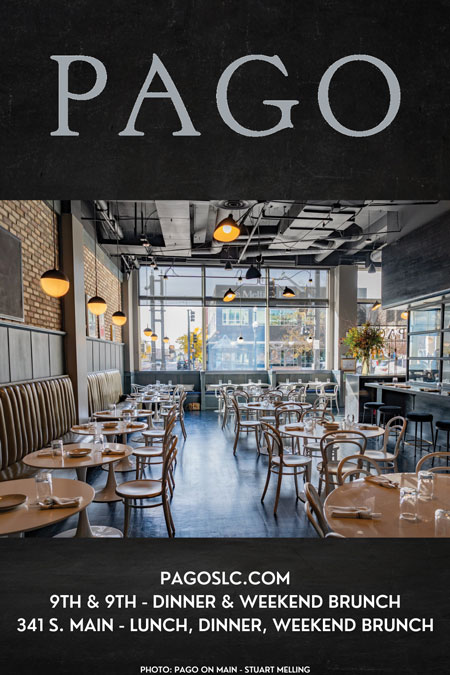 ---