Artists' Profiles
Artists' Profiles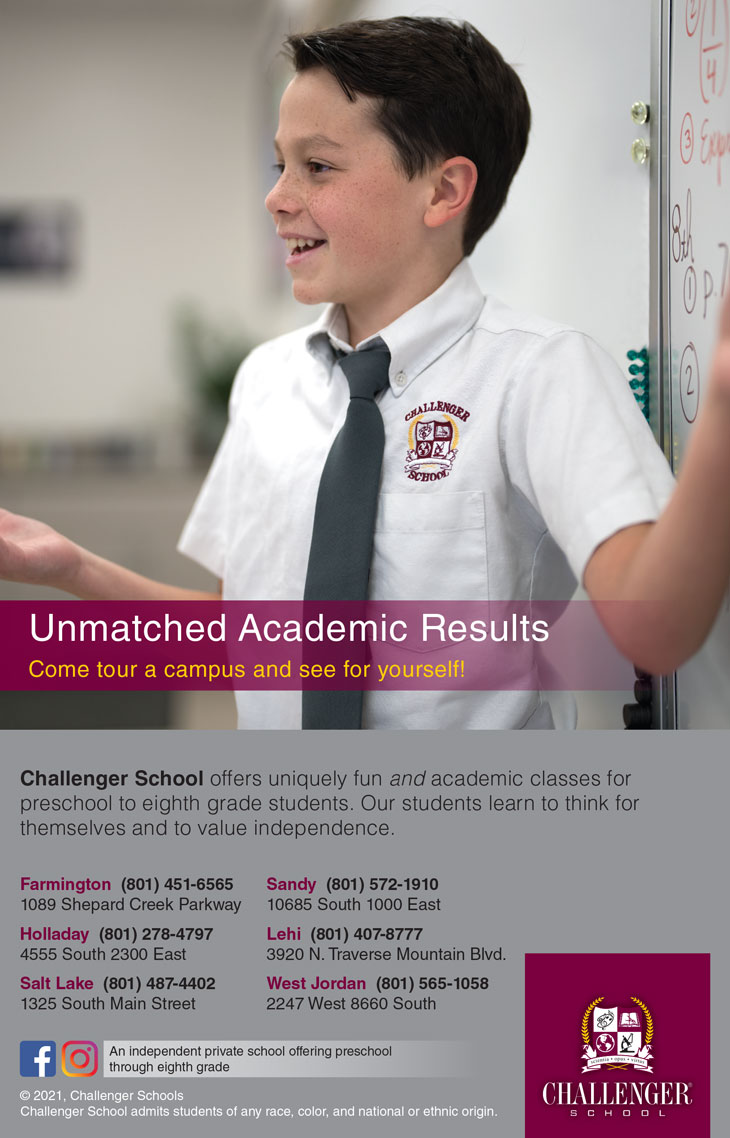 ---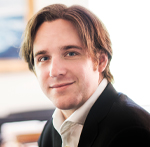 Conner Gray Covington
---
Conductor
---
Conner Gray Covington recently completed a four-year tenure with the Utah Symphony as Associate Conductor and as Principal Conductor of the Deer Valley® Music Festival. During his tenure in Utah, Covington conducted nearly 300 performances of classical subscription, education, film, pops, and family concerts as well as tours throughout the state. This season he returns to the Utah Symphony as a guest conductor on several occasions and debuts with the Amarillo Symphony, Fort Wayne Philharmonic, Idaho State Civic Symphony, North Carolina Symphony, and the San Diego Symphony. Previously, he was a Conducting Fellow at the Curtis Institute of Music in Philadelphia where he worked closely with the Curtis Symphony Orchestra, with whom he made his Carnegie Hall debut in 2016, and the Curtis Opera Theater while also being mentored by Philadelphia Orchestra Music Director Yannick Nézet-Séguin. Covington began his career as Assistant Conductor of the Memphis Symphony Orchestra and Music Director of the Memphis Youth Symphony Program. A four-time recipient of a Career Assistance Award from the Solti Foundation U.S., he was a featured conductor in the 2016 Bruno Walter National Conductor Preview presented by the League of American Orchestras.
Born in Louisiana, Covington grew up in East Tennessee and began playing the violin at age 11. He completed high school at the renowned High School for the Performing and Visual Arts in Houston, Texas. He then went on to study violin with Dr. Martha Walvoord and conducting with Dr. Clifton Evans at the University of Texas at Arlington where he graduated summa cum laude with a degree in violin performance. He continued his studies with Neil Varon at the Eastman School of Music where he earned a MM in orchestral conducting and was awarded the Walter Hagen Conducting Prize.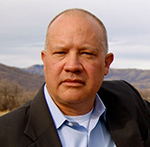 Tobin Atkinson
---
Narrator
---
Tobin Atkinson was born and raised in Salt Lake City and has worked as an education specialist, Veterans administration, was the artistic director for the Meat & Potato Theatre company. He served in the US Army infantry from 2000-04 where he was tasked to take a play to Kuwait, Iraq, Afghanistan, Korea and Japan.
He has directed at SLAC, Plan B, Meat & Potato, Beth Henley Dominion, James McClure Army Entertainment, ETA Productions, University of Utah, and Sandy Arts Council amongst many others.
He is an avid writer and adapted the play Con-tem-POE-rar-y, Everyman and Judgement Day and wrote Shadows of the Bakemono as well as multiple monologue books.
He has recently performed as Ezekiel in The Crucible and Borachio in Much Ado about Nothing, Juror No. 5 in Twelve Angry Men at Pioneer Theatre Company. He has performed multiple roles in Radio Hour: Frankenstein with Plan-B Theatre Company, Francisco in The Tempest at The Lansburgh Theatre, Mishanya in Black Milk and Lenin in The Russian National Postal Service at the Mead Theatre. He performed most recently with the Utah Symphony and Utah Opera in Candide at Abravanel Hall.
Atkinson received his BS in theatre and history from Southern Utah University, a Masters in directing from the University of Utah and an MBA in entrepreneurship from American Military University.
Kimi Kawashima
---
Piano
---
B.M. Oberlin Conservatory of Music M.M. Rice University, Shepherd School of Music D.M.A. Rice University, Shepherd School of Music Pianist Kimi Kawashima enjoys a committed career as a teacher, performer, and arts administrator in Salt Lake City. She was born and raised in Bowling Green, Ohio and made her concerto debut with the Toledo Symphony at the age of 14. Ms. Kawashima has performed chamber music for the Grand Teton Music Festival, Music in Context, Musiqa, Aperio, Intermezzo and NOVA Chamber Music Series, and has performed as orchestral keyboardist with the Utah Symphony, Grand Teton Music Festival, and River Oaks Chamber Orchestra. She has curated and performed in critically acclaimed programs featured on KUHF's Front Row radio program, Houston's Zilkha Hall, the Cy Twombly Gallery and the Rothko Chapel. A dedicated proponent of contemporary music, Ms. Kawashima has worked with composers Tristan Murail, Anthony Brandt, Frederic Rzewski and Chen Yi, and commissioned Thomas Osborne and Erin Watson. A recipient of the Dean?s Talent Award Scholarship at Oberlin Conservatory, Ms. Kawashima received a 2008 Presser Foundation Award to study various keyboard instruments in France (piano), the Netherlands (fortepiano), and at the University of Michigan (harpsichord). Kimi completed her DMA in piano performance at Rice University, as a student of Brian Connelly. She was selected to perform at the Terrace Theater at the Kennedy Center in Washington D.C as part of the Conservatory Project. She was the winner of the Shepherd School Concerto Competition, performing the Concerto for Piano and Strings by Alfred Schnittke with the Shepherd School Symphony Orchestra.
Ms. Kawashima's interests and skills also reach into arts administration and fundraising, where she served as the Executive Director of the NOVA Chamber Music Series in Utah. She was previously Manager of the Gina Bachauer International Piano Foundation and Managing Director of the Bach Choir of Pittsburgh. Kimi is Assistant Director of Music and Adjunct piano faculty at Westminster College, where she teaches courses in piano, keyboard skills, and oversees the music department's budgeting, scholarships and recruiting efforts. She is a frequent adjudicator and clinician throughout Idaho, Nevada, Texas and Utah.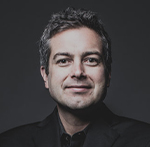 Jason Hardink
---
Piano
---
A fearless interpreter of large-scale piano works both modern and historical, Jason Hardink's recent repertoire includes the complete Michael Hersch The Vanishing Pavilions, Olivier Messiaen's Vingt Regards sur l'Enfant-Jésus, the Liszt Transcendental Etudes paired with the Boulez Notations, and Wolfgang Rihm's numbered Klavierstücke, all of which he performs from memory.
Recent performances include his debut at the Cabrillo Festival of Contemporary Music as soloist in the North American premiere of Gerald Barry's Piano Concerto with conductor Cristian Macelaru. Events during the 2018-19 season include Andrew Norman's piano concerto Suspend with Thierry Fischer and the Utah Symphony (September 2018), a solo recital at Carnegie Hall presented by Key Pianists (February 2019), and performances of Michael Hersch's stunning 2.5-hour solo piano cycle The Vanishing Pavilions at Oberlin Conservatory (November 2019) and Aperio, Music of the Americas (Houston, April 2019).
Much sought after as a chamber musician, Mr. Hardink has collaborated with violinists Augustin Hadelich, Nicola Benedetti, and Phillip Setzer. He has appeared on chamber music series all over the U.S., including Music in Context, fEARnoMUSIC, Music on the Hill, Aperio Music of the Americas, Montana Chamber Music Society, and the Pittsburgh New Music Ensemble. Hardink has performed solo works of Mozart, Beethoven, Schubert, Chopin, Schumann, and Brahms on period instruments, and he has toured Norway with violinist Tor Johan Bøen performing the Grieg Sonatas for Violin and Piano on an 1853 Blüthner. He has performed concerti with conductors Donald Runnicles, Carlos Kalmar, and Brett Mitchell and regularly appears at the Grand Teton Music Festival every summer.
Mr. Hardink resides in Salt Lake City, Utah, where he holds the position of Principal Keyboard with the Utah Symphony. He is married to pianist Kimi Kawashima, and they are parents of twin boys, Luc and Derek.
Children's Dance Theatre (CDT), the flagship company of the University of Utah Tanner Dance Program, was established in 1949 by Virginia Tanner. The company of 280 young dancers, ages 8 through 18, performs for more than 30,000 Utahns annually. Under Mary Ann Lee's artistic direction since 1979, the organization continues to grow in size and programming, earning state, national, and international recognition. CDT, the second-oldest performing arts organization in Utah, celebrates its seventieth anniversary in 2019. Every spring, CDT showcases an original work at the Capitol Theatre in Salt Lake City with matinees for school-age children and special populations. The company performs regularly with support from various private and public funding sources.
Virginia Tanner created the Tanner Dance Program in 1949, and today the program continues to nurture an appreciation of dance, music, literature, theater and visual arts in a beautiful home, the Beverley Taylor Sorenson Arts and Education Complex. The program reaches over 40,000 children and adults throughout Utah each year through Children's Dance Theatre, the Virginia Tanner Creative Dance and Studio Program with classes on the University of Utah campus and in satellite locations throughout Utah, the Arts in Education Program, the Fine Arts Preschool and French Immersion Preschool, and Dancers with Disabilities programs for children and adults. Tanner Dance is an arts auxiliary of the College of Fine Arts at the University of Utah and is dedicated to the University's mission of teaching, research, and service.
---
---